Deadpool is keen to get Marvel fans into the festive spirit, despite the 20th Century Fox film being released on 4 February 2016 in the UK (12 February in the US), as it offers up an advent calendar-type countdown of all things Wade Wilson in the run-up to Christmas. Each day, the studio will release anything from an exclusive interview to a feature, leading up to the grand unveiling of a new trailer on 25 December.
The first day of the promo roll-out, which began on 14 December, was a poster that showcased a little more Ryan Reynolds than people would initially expect to see. But heck, they have to keep up with the R-rated film's tone, right?
The new poster's tagline reads: "Wait 'til you get a load of me," while Deadpool holds a handgun in front of his crotch. The bold image is certainly carrying on the same kind of tongue-in-cheek feel that was strongly present in both the first trailer and poster that saw the mercenary with his back to the camera, turned round slightly, grabbing his bum. That poster also featured the tagline: "Bad ass. Smart ass. Great ass."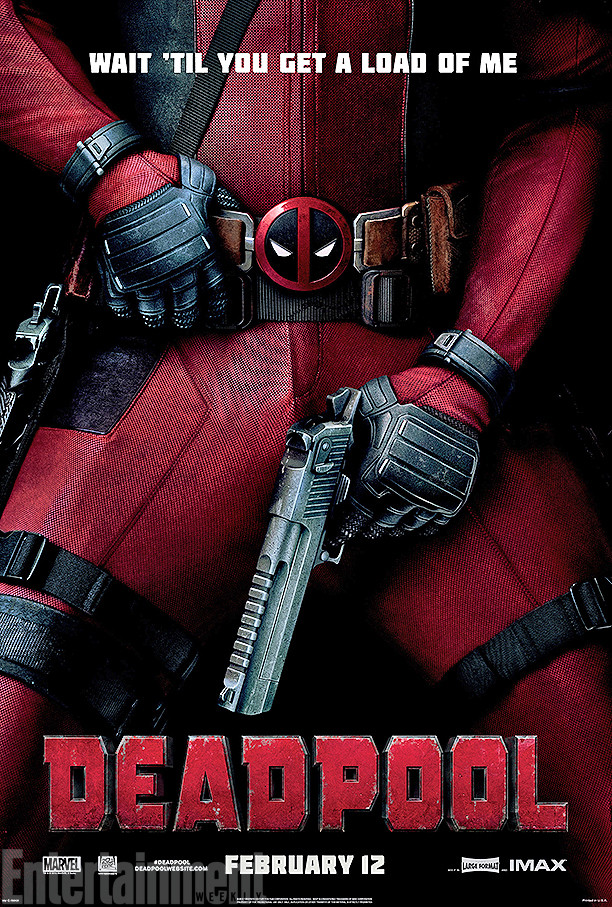 Arguably one of Marvel Comics' most popular characters, anti-hero Deadpool was originally Wade Wilson, a former wild child turned Special Forces operative who becomes the subject of an underground organisation after they attempt to harness his fighting skills and turn him into a human weapon through various harmful methods. But their experiments leave him with accelerated healing powers and heightened skills – the perfect combination to exact revenge on those who made him this way, don't you think?
"The movie focuses on Wade's relationship with Vanessa [Morena Baccarin] and it's actually a great love story," director Tim Miller told EW, referring to Wilson's girlfriend in the movie. "But we don't punt the issue of his sexual urges. It's in the comic and it's in our film."
To see what else 20th Century Fox has in store for the next couple of rounds of 12 Days Of Deadpool, watch the trailer below...
For more entertainment news follow A-List on Twitter @Alistinsider