This year marks an important one for comic book movie fans, particularly those who have been keen to see a female superhero in the heavily-populated and typically male-dominated genre for some time now. In just 12 months, we have seen not only a television programme with a female superhero at the helm, but three shows that have all been celebrated hits in their own right.
On the Marvel side of things, we first got Agent Carter back in July, with Netflix Original series Jessica Jones landing in November. From DC, Supergirl was delivered. All very different shows in terms of tone and storyline but all with one common bond – they were successfully breaking the mould of superhero titles everywhere, and they are sure showing the movie studios that hey, this female superhero-business might just be popular, you know.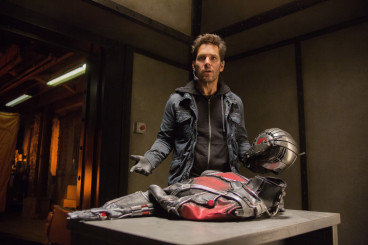 So why is it that the studios are still so worried about making a movie with a woman at the forefront? It's incredibly hard to pinpoint. The argument that they're simply reluctant about introducing new characters to their already-existing cinematic universes seems unlikely, given that previously unseen Ant-Man was released earlier this year, and they have plans for standalone movies Doctor Strange and Black Panther reaching cinemas in the next few years. Both of these stories will debut a whole host of fresh faces, not to mention lead characters.
They can't argue that there's no demand to see female superheroes on the big screen either. Ever since Avengers Assemble was released back in 2012, followers of such films have not held back about voicing how they'd love to see Scarlett Johansson's Black Widow explored a little more. Plus there's the glowing reviews of each television show mentioned earlier. A film would be essentially what those shows are offering but on a bigger scale, so its safe to say, they'd go down well with fans.

Is it because more open-minded audiences, or more women in particular, watch television rather than go the cinema? They may argue it is, but it doesn't stand up. In 2014, a study conducted by the Motion Picture Association of America showed through market research that the majority of movie-goers are female. Okay, so the difference is marginal, but there undeniably is one, and even so superhero movies these days don't even exhibit a straight 50-50 ratio when it comes to male and female representation.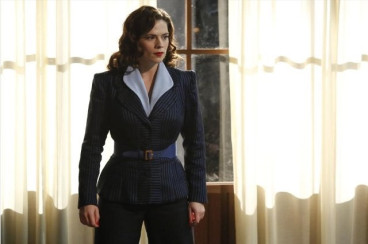 Is it just that television is low-risk? Presumably, particularly with platforms such as Netflix and Amazon at the ready, smaller budgets in terms of production and promotional campaigns are required for small screen shows. Networks wouldn't be putting as many eggs into a basket they are unsure will hold, so to speak. But that's not to say they aren't being brave (if you want to call it that).
It is the studios' obvious reluctance to offer up a female superhero figure that makes the boldness of smaller screens putting three on within one year impressive. As bets go, Marvel's Agent Carter was a relatively safe one. The character had already been introduced under the Captain America umbrella and within its 1940s setting, titular character Peggy Carter could easily be surrounded by male character supports.
Jessica Jones on the other hand was a much more daring move. Set in modern day, it follows private eye Jones as she tries to take down her previous tormentor Kilgrave, who surfaces to wreak havoc again years after Jones believed she had killed him.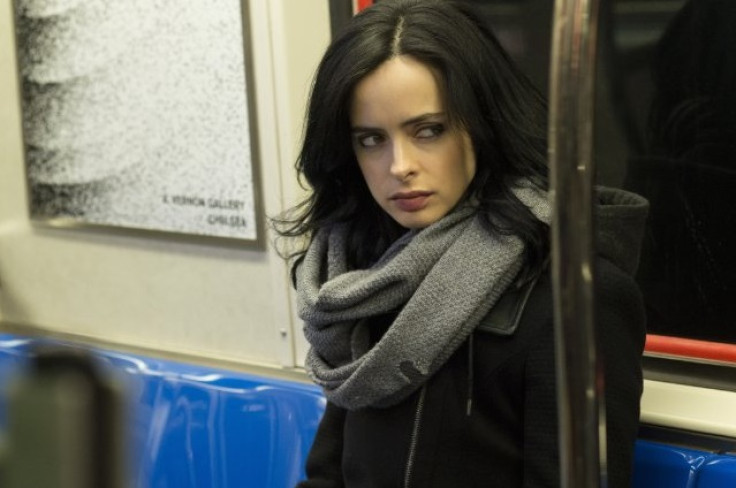 In almost complete juxtaposition to classy Carter, Jones is moody, violent, curses like a sailor and drinks even more so, but most recognisably, is surrounded by women for most of the time. Her best friend, Trish Walker, appears in the show almost as much as her, helping her long-term pal out in any life-threatening situation. Jones also has a dependent but fraught professional relationship with her [occasional] boss – a woman in the show, who, interestingly enough, was a male character in the comics.
And yet by some miracle, entertainment publications such as The Post and Deadline still called the Netflix series "refreshingly alternative and realistic" and "wonderfully dark & villainous" respectively. Los Angeles Times called it "astounding" whilst similarly, The Washington Post labelled it as a "game-changer." Forbes even hailed it as "the best show on TV". Take note movie studios, take note.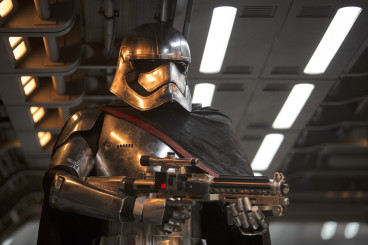 In addition, whilst it may be a different type of franchise altogether, Star Wars: The Force Awakens' bravery in introducing the series first ever female supervillain in the form of Captain Phasma was met with huge praise over Twitter and other social media platforms, and proves that the majority of regular movie-goers are more than ready for a change in Hollywood.
You did get a few account holders wondering why Phasma didn't have "boob-shaped armour" when images of the character were released but then, you can't win them all at once, can you?
The promise of DC's upcoming movie Wonder Woman is also a great start, and the studios seem to dealing with her introduction in a somewhat shielded but fair and understandable way. The character will first be seen on the big screen in upcoming movie Batman v Superman: Dawn Of Justice in 2016, with her standalone movie landing in cinemas the following year –a slow, but steady way of establishing her character within an audience before going "too-female" straight off the bat.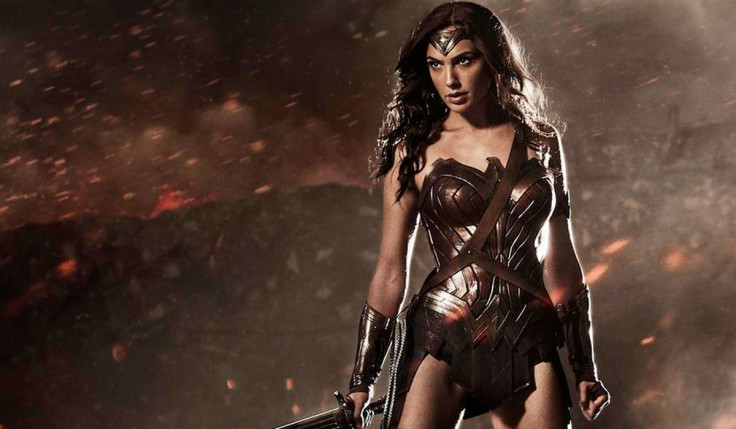 Speaking about the Wonder Woman film, CEO and Chairman of Warner Bros' parent company Time Warner, Jeff Bewkes previously stated: "We think this could bring an under-represented female audience to this genre that frankly has not been served well in the past and that could be exciting. We're really excited about the slate. Next year we're going to be shifting more to the very numerous number of big franchise film releases."
Marvel's backing of their planned female superhero movie Captain Marvel doesn't quite seem so convincing however, as the juggernaut studio keeps pushing back both the production and the release date for the eagerly-anticipated title in favour of other projects, such as sequel, Ant-Man And The Wasp. At least you've put The Wasp in the title eh, Marvel? I suppose, but I suggest you start acknowledging how well your television shows are doing and start making the same magic happen on the big screen too.
For more entertainment news follow A-List on Twitter @Alistinsider