Radicalised 12-year-old boy suspected of planting bomb at Christmas market in Germany
Police said the boy has been 'strongly religiously radicalised' by an 'unknown member' of Isis.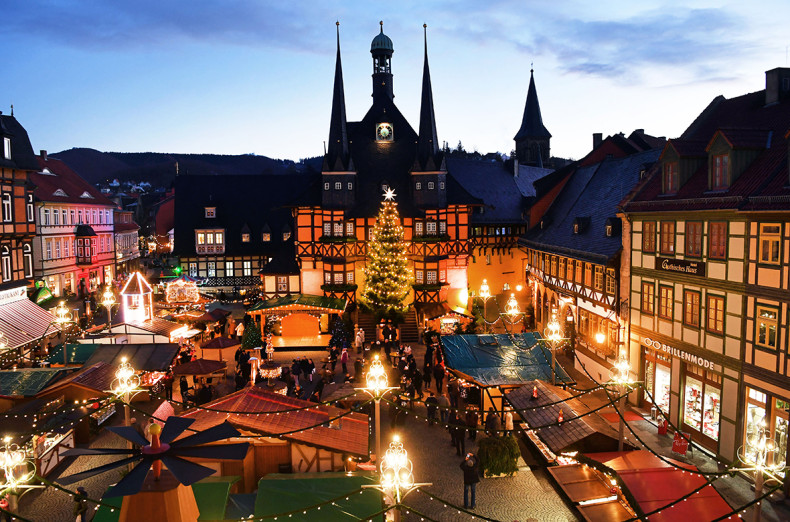 A 12-year-old German-Iraqi is suspected of an attempted bomb attack on a Christmas market in the town of Ludwigshafen am Rhein, around 85km (50m) south of Frankfurt, German magazine Focus reports, citing judicial and security sources.
The boy allegedly planted a nail bomb disguised in a backpack outside the town hall on 5 December, having tried to do so already on 26 November, but the bomb failed to detonate. A passerby noted the backpack and called the police, who then defused the device.
The investigators, quoted in the magazine, say that the boy, who was born in the city in 2004, appears to have been "strongly religiously radicalised" by an "unknown member" of the Islamic State (Isis) terrorist group. According to the report, the boy had also been planning leaving for Syria over the summer of 2016 to join Isis militants.
The boy is now in a youth detention centre and the Federal Public Prosecutor had taken over investigations on the charge of a serious act of violent subversion.
A spokesman at the Federal Public Prosecutor Office in Karlsruhe was not immediately available for comment, Reuters reported.
On 21 November, the US State Department warned that Christmas markets could be a potential target for terror attacks, advising American tourists to be on high alert when visiting holiday festivals, events and outdoor markets.
Germany has witnessed a series of attacks in the past year carried out by radicalised young people. Over the course of one week in July, four attacks were carried out in southern Germany involving young men: on 18 July, a teenage Afghan refugee wounded five people on a train in Wuerzburg with an axe and knife, and was then shot dead by the police. On 22 July, a German teenager of Iranian heritage killed nine people in a shopping mall in Munich before committing suicide.
On 24 July, a 21-year-old Syrian refugee killed a woman with a machete and wounded five other people as he fled before being arrested. Later that day, a 27-year-old Syrian whose refugee application had been refused blew himself up outside a bar in Ansbach, wounding 15 people.
In October, German police arrested a 22-year-old Syrian refugee for planning an attack in Berlin Tegel airport.