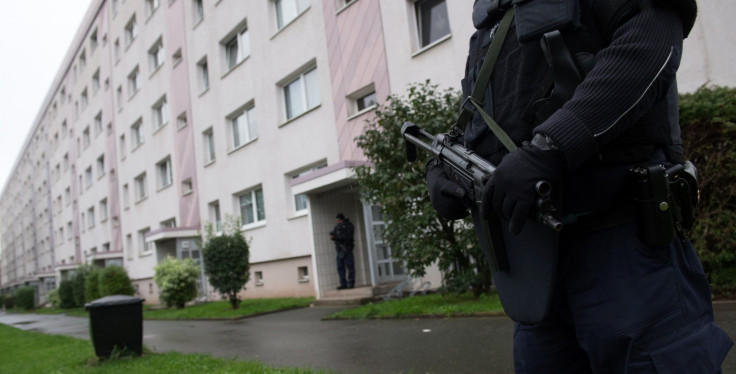 Two teenagers, aged 15 and 17, have been arrested in Germany on suspicion of planning an Islamist attack inspired by the Islamic State (Isis). State prosecutors based in Karlsruhe said the teenagers were arrested on Thursday 8 December.
One was arrested in the Aschaffenburg area, around 30 miles southeast of Frankfurt, while the other was detained in Mannheim, Baden-Württemberg, 60 miles south of Frankfurt.
As is common in Germany the names of the suspects have not been released by police, but prosecutors believe the two had attempted to procure firearms for a possible attack on an as-of-yet unidentified public facility.
Police say they recovered Islamic extremist propaganda and Isis flags, but no firearms. In their report officers said that as of yet there was no evidence that the suspects would have been able to pull-off a terror attack, however the planning still amounts to a crime.
The report noted that the suspects may suffer from mental illness.
The Karlsruhe prosecutor's office said in a press release according to German newspaper, Bild (in German): "Gun guns were not found. There is no evidence that the accused had been able to implement the suspected plans at this time."
These two arrests come on the same day as a 'terror suspect' with a loaded kalashnikov AK-47 rifle and two full magazines was arrested in The Netherlands. Officers say that the suspect had a painting of the Isis flag, four boxes of highly explosive illegal fireworks and 1,600 euros (£1,340) when he was apprehended in Rotterdam on Wednesday 7 December.
Since July Germany has been on high alert after a number of high-profile terror attacks. A Syrian man, Mohammad Daleel, whose refugee application had been refused, blew himself up outside a bar in Ansbach injuring 15 people.
Nine days earlier, Pakistani national Riaz Khan Ahmadzai had hacked at passengers on a train in Würzburg with an axe and a knife, wounding five before being shot dead by police.
Also last month German intelligence agency, Das Bundesamt für Verfassungsschutz (BfV ), say they arrested an employee who made Islamist statements online and shared internal agency material in internet chatrooms. The suspected Muslim convert was said to have been arrested by counter-terror officers.