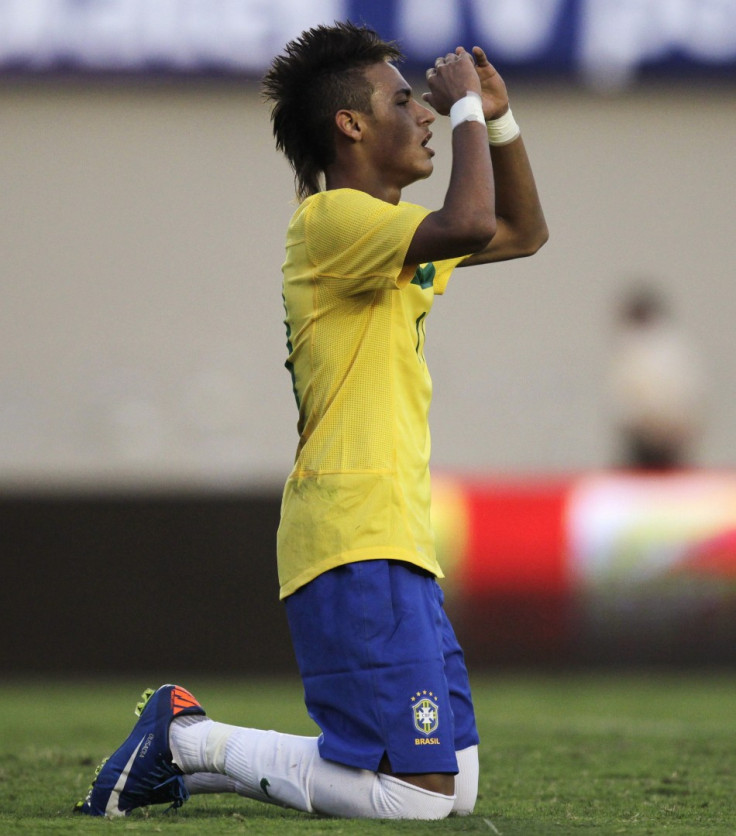 The pick of today's European football transfer rumours for 13 June 2011. Any transfer gossip surrounding Manchester United, Chelsea, Arsenal, Liverpool, Manchester City, Bayern Munich, AC Milan, Inter Milan, Juventus, Roma, Barcelona and Real Madrid will be covered here.
Premier League
Overnight, the multiple double acting crank arms, pistons and cylinders of subtle inference have been working overtime now that those two goliaths of summer transfer dealings, Manchester City and Chelsea, have begun to throw their weight around.
With former fan-favourite, low-fat Frank Lampard not getting any younger and beginning to show signs of wear and tear, the Stamford Bridge outfit need to start thinking about finding a long-term replacement and according to the Metro, Palermo's attacking midfielderJavier Pastore could be just the man for the job. The club will abandon last season's policy of nurturing homegrown talent by embarking on a South American recruitment drive with Brazilian wunderkind Neymar (£30m) and Carlos Tevez (£35m) also on the club's hit-list.
According to reports in today's Daily Mail, the Stamford Bridge club have also joined Tottenham in the race to sign Everton's £25m-rated midfielder Jack Rodwell.
This Sneijder-saga looks like being one that'll keep hackneyed gossip columns in gainful employment throughout the summer. The diminutive Dutchman has alerted Chelsea by referring to Inter Milan's fans in the past tense, suggesting he may be about to move on from the San Siro. "The Inter fans have always treated me very well. They were wonderful," he said. "I want to thank them. Only God will decide where my future lies." Though money might shout louder than the hand of the Almighty in this one.
Not content with bagging 40 goals in La Liga last season, Cristiano Ronaldo is prepared to swap the glamour of the Bernabeu for rainy Manchester, according to reports in the Sunday Mirror. The Portuguese international claims Manchester City's Arab owners have offered him a world record-breaking £350,000 a week to quit Real Madrid who would double their outlay on the preening star by cashing in to the tune of £150m.
Mancini will also add to his roster of attacking midfielders with a £35m bid for Napoli's Marek Hamsik, as well as having a £30m punt on Tottenham's Luka Modric.
Across town, Manchester United will increase their bid for Phil Jones to £20m after Blackburn's owners refused to accept that Jordan Henderson was worth more than the defender.
Astute transfer wheeler-dealer Sir Alex Ferguson will also offload £7.4 million flop Bebe to Besiktas with a view to a permanent move to Turkey after the player failed to impress last season, reports the Mail.
Down in London, Arsenal have dismissed talk of Nasri's departure as just that: talk ... and nonsense - "absolute nonsense", in fact; the purest kind. The Daily Mail reports that majority shareholder Stan Kroenke is ready to open his chequebook to keep the Frenchman at the club.
If that doesn't work, Nasri definitely won't be sold to another Premier League club or for anything less than £25m - bad news for Manchester United but good news for Bayern Munich who are interested in the player.
And Arsene Wenger will miss out another target when Liverpool continue their summer campaign of collecting the best English talent by signing Southampton's £10m-rated Alex Oxlade-Chamberlain, according to the Guardian.
Kenny Dalglish will then go mano-a-mano with managerless Aston Villa over Madrid defensive midfielder Fernando Gago, 25.
La Liga
Despite not being linked to the club, the oft-mentioned Eden Hazard would be delighted to sign for Barcelona. He told El Mundo Deportivo: "Barca? Can I even get into their team? It's an honour to be linked with the best team in the world but I have nothing else to say. It is great to hear news like that."
One player Barcelona are set to sign is Hercules youngster Kiko Femenia, who will cost 10 million euros. Because if there's one thing the Catalan club needs it's another midfielder...
Serie A
Serie A champions AC Milan have shown an interest in signing Didier Drogba as the Ivory Coast international's future at Chelsea continues to remain unclear.
Il Corriere dello Sport reports that the San Siro side are keen to bring in a support act for Zlatan Ibrahimovic, so that he is not the club's only attacking focus in the Champions League next season and head coach Massimiliano Allegri is eyeing Drogba as the perfect acquisition.
And that, as they say, is a wrap.