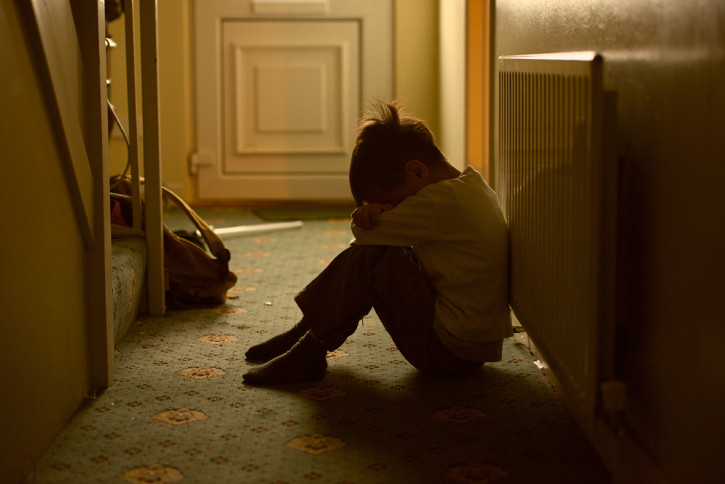 A 13-year-old boy from India's financial capital Mumbai revealed just before his death on 25 July that he was gang raped by four men.
The teen along with his 10-year-old friend and neighbour had consumed rat poison on 12 July. Police suspect the teen's friend, who died the day after taking the poison, may have also been raped by the same men, and have begun investigating both deaths.
Police have said both boys were probably repeatedly raped on 6 July. Neither of the boys had told their parents about the crime.
The perpetrators had apparently threatened to eliminate their family if the boys reported the rape, a police source was quoted as saying by Asian Age.
"He will kill me, I am very scared," were the last words of the teen before he slipped into a coma. His father recorded a minute-long video in which the semi-conscious child recounts being raped and how terrified he was of his attackers.
The boy named a person called Zahid as one of his assaulters, the Times of India reported.
"My son told me the accused took them to separate rooms in Filterpada. For days after the incident, he looked scared. On 12 July, he told me they had consumed rat poison near a temple. I rushed him to a hospital. His friend died early next day," the teen's father told Hindustan Times newspaper.
The 13-year-old was admitted to Sion hospital in Mumbai in a critical condition on 12 July night. He was later moved to the intensive care unit of KEM hospital on 20 July. The poison led to liver failure and he was kept on life support for a few days. His blood pressure dropped drastically before he died.
Police have questioned all the friends of the young boys and are trying to identify the rapists. They are also questioning several people around the Filterpada area.
The teenager's father told Hindustan Times that his son had stopped going to classes after 6 July. He also said that his son's last homework was written in a handwriting he did not recognise. Police are trying to identify whose handwriting it is, as the person might have some information regarding the incident.
Police have also exhumed the body of the 10-year-old boy following the latest revelation. His family had earlier refused a post-mortem, saying he had died of dehydration.