About 130 years before Benedict Cumberbatch and Martin Freeman graced our TV screens as the famous detective and his sidekick doctor, Sir Arthur Conan Doyle was publishing the first of many novels and stories recounting the adventures of Sherlock Holmes and Dr Watson.
Told from the perspective of the lovable Dr Watson, A Study in Scarlet lays the grounds for all the tales to come, with Sherlock Holmes as their hero.
Conan Doyle wrote more than 50 short stories and four novels recounting the adventures of Sherlock Holmes.
The detective is now one of the most iconic characters of British literature, and a true flag-bearer - or stereotype - of the British way of life. Movies later cemented his legacy.
His deerstalker hat was never mentioned in the novels. The images of the deerstalker, along with the pipe, which have endured as symbols of Holmes over the decades, were an invention of the illustrator whose work accompanied the short stories Doyle published in the Strand Magazine.
Similarly, his iconic catchphrase: "Elementary, my dear Watson" never featured in the canon of work.
The novel begins with Dr Watson, back from the second British-Afghan war, meeting Sherlock Holmes and the two deciding to live together. Holmes reveals himself to be a consulting detective who helps Scotland Yard.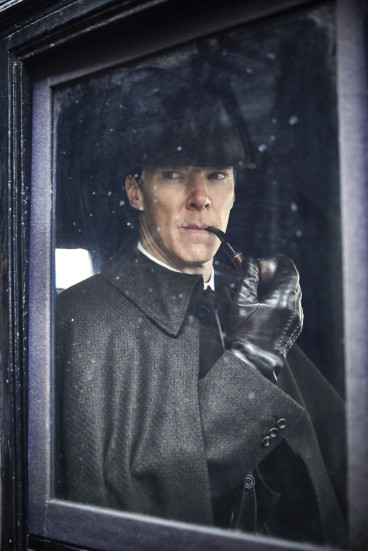 The pair are soon called to a crime scene where a man named Enoch Drebber seems to have been poisoned. Soon after the first body is discovered Drebber's secretary, Joseph Stangerson, is murdered too.
Thanks to Holmes' strong sense of deduction, they are able to piece out the puzzle and solve the case.
The adventures of Holmes and Watson were not a success from the get-go. Conan Doyle was refused by three publishers before a fourth one finally agreed to publish A Study in Scarlet.
The initial reception to the novel was mild. Many latter-day scholars agree that it was the publication of Doyle's short stories in the Strand Magazine from 1891 that propelled Sherlock Holmes' popularity among British readers. The contemporary setting of London was familiar to them and they were eased into the complex explanations by the smooth narration of Watson.
Holmes is now a global cultural phenomenon. Recent TV adaptations, such as the BBC's Sherlock or the American series Elementary, have boosted sales of the novels and short stories worldwide.
In March 2016, a Conan Doyle draft of a The Case of Greek Interpreter was estimated at £300,000 by Bonhams auction house.