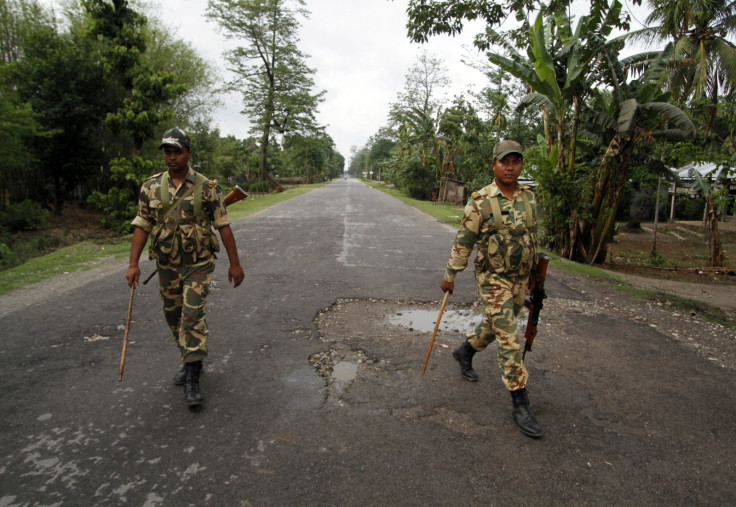 At least 14 people were killed and several injured after four gunmen opened fire on civilians at a market in India's north-eastern state of Assam. One of the attackers was killed by security forces in a fierce gunfight that followed.
According to reports, the militants indiscriminately fired from automatic weapons on people at the busy weekly market in Assam's Kokrajhar district. The gunbattle erupted when security forces were conducting an anti-terror operation at Balazan market. Grenades were also hurled at security forces and civilians by the assailants.
Police suspect that members of the National Democratic Front of Bodoland – an armed separatist group in the region – could be behind the attack. Three militants managed to escape, police said. Those injured were taken to hospitals for treatment and security forces continue to hunt for the remaining three suspects.
The federal internal affairs ministry said that they were closely monitoring the situation in the state, which has long been suffering from an armed insurgency. Assam's recently-elected Chief Minister Sarabananda Sonowal also spoke to Prime Minister Narendra Modi and informed him of the latest developments.
"We suspect there were at least three militants and one of them has been killed. Army is searching the area for the other militants," army spokesperson Lieutenant Colonel S Newton told the Times of India.
"This particular incident is unfortunate. This incident is very sad and we are shocked that so many people have lost their lives. We were very successful in ensuring peace in Assam. We will ensure that the victims are taken care of," said junior minister for internal affairs, Kiren Rijiju.