India: At least 90,000 people hit by floods in Assam
Around 6,000 hectares of crop area have been affected by the natural disaster.
Rains have worsened the flood situation in the Indian state of Assam with at least 90,000 people being affected. River Brahmaputra is reported to be flowing above the danger level threatening the lives of people as well as cattle.
Large tracts of land and several houses have submerged under floodwaters, and the administration has started providing food relief in the worst hit areas.

The state government has put a number of districts under the danger zone after the recent wave of floods. The seven districts that have seen the most damage are Lakhimpur, Biswanath, Dhemaji, Jorhat, Golaghat, Nagaon and Morigaon in upper and central Assam.
According to a report by the Assam State Disaster Management Authority (ASDMA), Lakhimpur district adjacent to the state of Arunachal Pradesh has been the worst hit. Out of the estimated 90,000 people affected, 57,000 are from Lakhimpur alone. This is because local rivers Subansiri, Dikhow, Dhansiri and Jia Bharali are all flowing above the danger mark.
Along with people and livestock, the floods have also damaged crops. It is reported that around 6,000 hectares of crop area have been affected by the natural disaster. Cropland in Jorhat, Golaghat and Morigaon districts' have been the most badly hit by the floodwaters.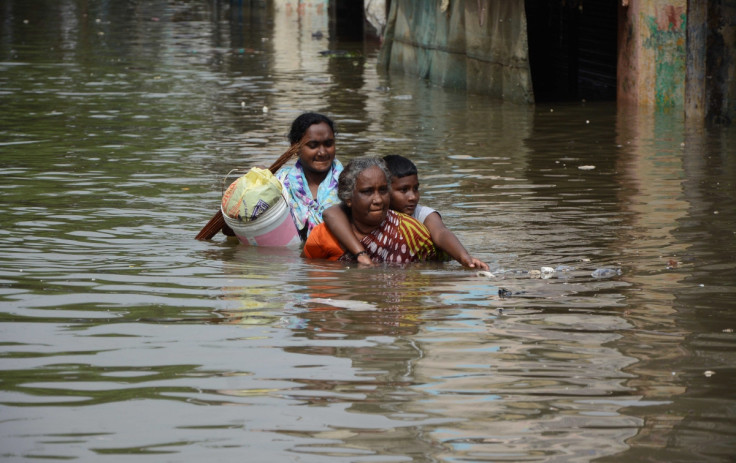 Meanwhile, the Indian Army has been called in for relief work and is also keeping a watch on the level of water in the Brahmaputra.
"The Army flood relief columns are in a state of full readiness to be deployed for flood relief operations as and when required," spokesman Lt-Col Suneet Newton, said.
© Copyright IBTimes 2023. All rights reserved.