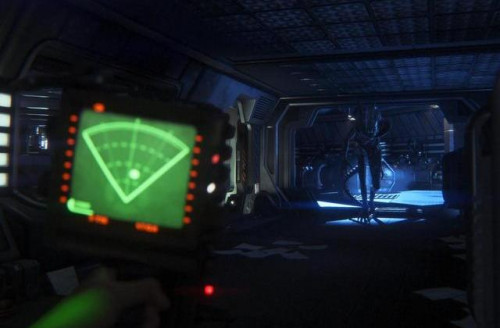 Alien: Isolation (PC, PS4, PS3, Xbox One, Xbox 360)
In the past games based on the hit horror film franchise have gravitated towards the tone and action of James Cameron's sequel rather than the foreboding terror of Ridley Scott's original 1970s classic. Isolation will be different, pitting the player - as Ellen Ripley's daughter Amanda - against a single murderous Xenomorph alien in an environment faithfully reminiscent of the original film's design.
Release date: Late 2014
---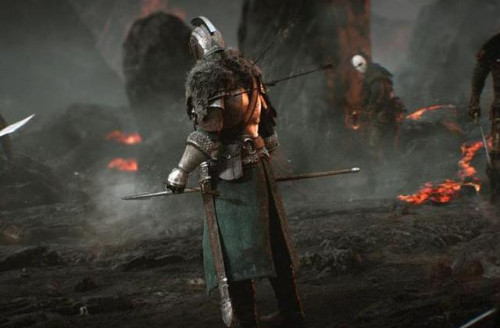 Dark Souls 2 (PC, PS3, Xbox 360)
The most eagerly-awaited sequel of 2014. Dark Souls 2 is the sequel to Capcom's infuriatingly difficult but wonderfully designed dark hack-and-slash fantasy, a game already on its way to being regarded as one of the greatest of all time. Concerns over gameplay tweaks made to commercialise the series remain, but that won't stop gamers delving back into its world of magic and monsters in their droves.
Release date: 14 March
---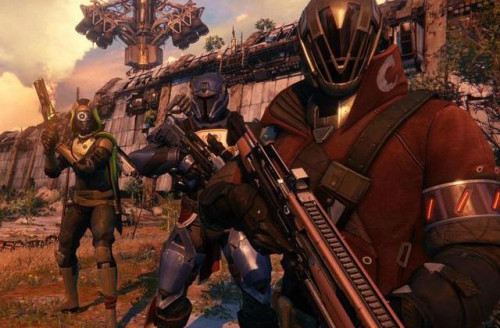 Destiny (PS4, PS3, Xbox One, Xbox 360)
Having defined the console shooter with the Halo series, developer Bungie has gone multi-platform for their first non-Halo blazoned console game for 13 years. Destiny may be a sci-fi first person shooter (FPS), but it's far from a Halo clone. Set in an open world players will create their own character and interact online with others around the world. Bungie has referred to it as a "shared-world shooter" and its ambition is a clear and exciting indication of where videogames are heading.
Release date: 9 September
---
Evolve (PC, PS4, Xbox One)
Turtle Rock Studios made a name for itself with hit co-operative multiplayer FPS Left 4 Dead, and its latest game isn't a mile away from that initial premise of four players versus the world. Four players will still work together, working their way through a post-apocalyptic environment, but there will only be one enemy – an incredibly powerful hulking alien beast who is controlled by a fifth player. If you're not sold, 2K Games paid $10.8 million (£6.55m) for the license last year, after original publishers THQ went under.
Release date: Late 2014
---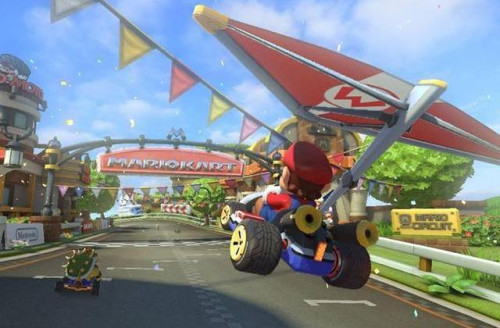 Mario Kart 8 (Wii U)
Nintendo does what Nintendo does best, and that's make videogames. Sure its series are more than a little samey but they are always so fun and tightly-designed that it scarcely matters. Mario Kart 8 is the next great hope of Nintendo's floundering Wii U console that fans hope will match the heady heights of past Mario Kart titles on the Nintendo 64, GameBoy Advance and 3DS.
Release date: Spring 2014
---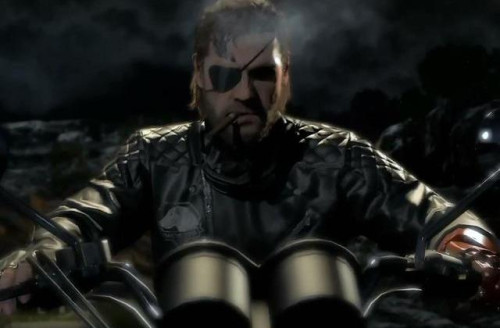 Metal Gear Solid 5: Ground Zeros / The Phantom Pain (PC, PS4, PS3, Xbox One, Xbox 360)
Technically two games, Metal Gear Solid 5 splits the series' traditional prologue off from the rest of the game – turning it into a full release of its own. Set for a downloadable and budgeted retail release, Ground Zeroes is the open world set-up for the full MGS 5 story, expected later in the year.
Release date: Ground Zeroes – 20 March – The Phantom Pain – Late 2014
---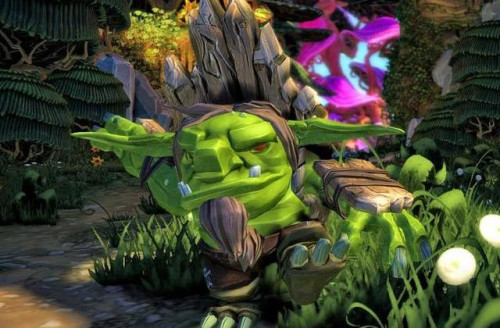 Project Spark (PC, Xbox One, Xbox 360)
Caught up in the storm of PR disasters that was Microsoft's reveal of the Xbox One were two games that looked like they could be gems. The first was Project Spark – a game about making games that presents players with the digital canvas onto which they can sculpt landscapes, plonk down characters and programme what those characters do and say. The hope is players will create a variety of different games under the banner of Project Spark, and it looks like an exciting proposition.
Release date: Q2 2014
---
South Park: The Stick of Truth (PC, PS3, Xbox 360)
You know the drill with South Park – it will be rude, it will be crass and it will rile the self-righteous masses. It will also be hilarious and the cartoon series' biggest videogame to date is in good enough hands to ensure the witty, brash dialogue is paired with a fun and robust RPG system. Obsidian Entertainment is in charge, and its résumé is top notch with games like Fallout: New Vegas and Knights of the Old Republic 2 to its name.
Release date: 7 March
---
Sunset Overdrive (Xbox One)
So about that other game shown off at the Microsoft Xbox One reveal... Sunset Overdrive only has a trailer right now, but with its stunning design and with Ratchet and Clank's Insomniac Games at the helm this open world shooter could be the Xbox One's sleeper hit of the year.
Release date: TBA 2014
---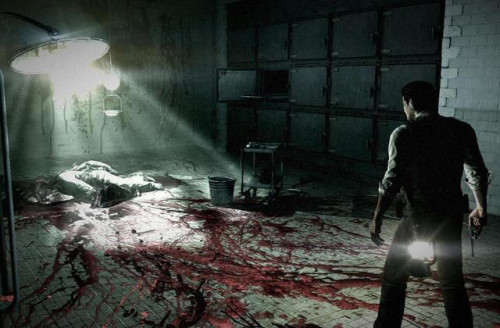 The Evil Within (PC, PS4, PS3, Xbox One, Xbox 360)
In recent years survival horror has been a genre dominated by smaller games like Amnesia: The Dark Descent and Slender: The Eight Pages. The Evil Within could be a return for the genre to the big-budgeted heights of PS2-era Silent Hill. With Devil May Cry and Resident Evil 4 creator Shinji Mikami in charge it has every chance of being a horror fan's nightmarish dream come true.
Release date: TBA 2014
---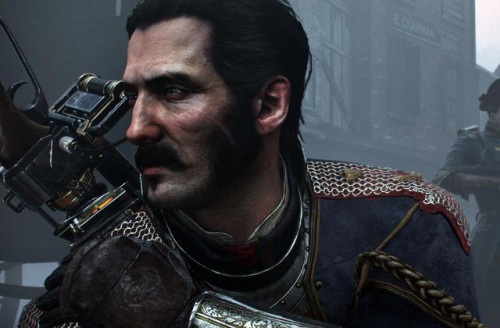 The Order: 1886 (PS4)
Taking the Arthurian legend and placing it in a steam-punk Victorian England, The Order: 1886 sells itself with its premise alone. In an alternate history an order of knights keep the world safe from half-animal, half-human monsters that have haunted humanity for centuries. The game is studio Ready At Dawn's first major console release having largely worked on handheld versions of Sony's God of War franchise.
Release date: Q3 2014
---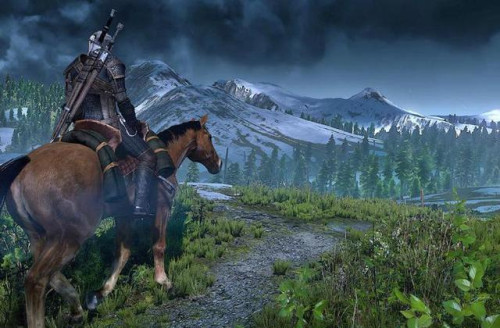 The Witcher 3: Wild Hunt (PC, PS4, Xbox One)
The Witcher 2 was an underrated RPG classic that married luscious design with great story-telling and a compelling choice system that defined your play. The Witcher 3 transfers the action RPG to an open world, in an attempt from developer CD Projekt RED to compete with the super-successful Elder Scrolls series.
Release date: Q2 2014
---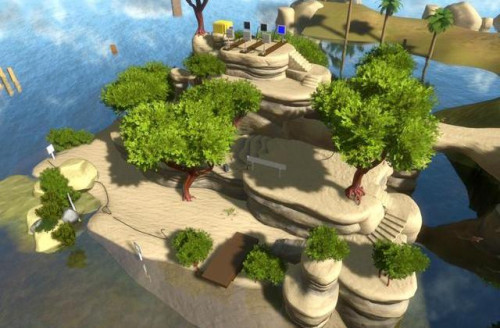 The Witness (PC, PS4, iOS)
When Jonathan Blow brought the world time-warping platformer Braid in 2008, he changed console gaming. More so than ever before small scale gaming could achieve success on major platforms and it began a run of countless great games on Xbox Live Arcade. The Witness is his follow-up, a 3D puzzle game set on a beautiful, colourful island set for release in the coming months.
Release date: Q2 2014
---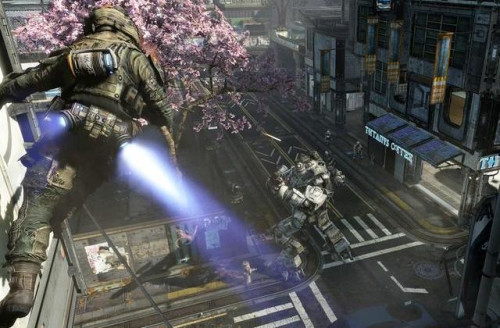 Titanfall (PC, Xbox One, Xbox 360)
Respawn Entertainment was founded in 2010 by Jason West and Vince Zampella – founders of Infinity Ward and two of the men most heavily involved in the creation of entertainment juggernaut Call of Duty. The studio's debut game is Titanfall, a multiplayer-only shooter that sees free-running soldiers take on enormous mechs called Titans. It's a different kind of multiplayer but Microsoft saw enough potential in it to secure the exclusive console rights to the Xbox 360 and Xbox One. A PC release is also on the cards.
Release date: 14 March