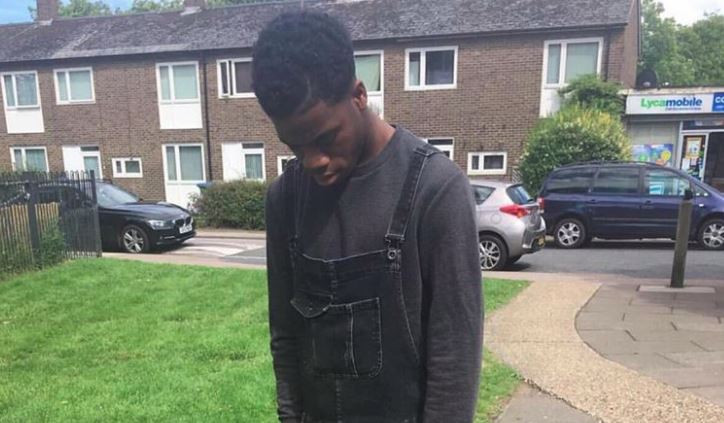 A teenager has been arrested in connection with the murder of the 16-year-old rapper Showkey, who was stabbed multiple times in the chest on 5 August. The 15-year-old suspect was arrested today (7 August) on suspicion of murder and is being held in police custody.
The Metropolitan Police are yet to formally identify Showkey as the victim. His remains were discovered at a large house party in Southwark on Colegrove Road after officers responded to reports of a disturbance.
However, responses from friends and loved ones, as well as tributes from musical figures from London's rap and grime scenes, have confirmed the teenager's identity.
Speaking to the Evening Standard, Showkey's manager, Junior Anim, said the 16-year-old was "just like any other young boy, full of energy with big dreams and aspirations.
"His talent was undeniable and he would have been successful in music or any other trade or skill he put his mind to," he was quoted as saying.
The music artists Novelist and Giggs have written emotional tributes to the young man. His death has been described by many online and on social media as a waste of talent and life.
Showkey had been friends with Myron Issac-Yarde, a 17-year-old rapper known as Mdot who was stabbed one month ago. Showkey was present at the time of his friend's death and later wrote a rap in tribute to Issac-Yarde including the lyric, "Wrong time, wrong place, wrong person".
The 16-year-old appeared to have had premonitions of his own violent death. In one recent social media post he wrote: "Road life is mad. Anything could happen. Man could get stabbed or anything. But if I am going to die I'm going to be a f******g legend."
The Metropolitan Police issued a statement saying that next of kin have been informed of the teenager's death, but a formal identification is yet to take place.
A post-mortem examination held on Saturday, 6 August, at Greenwich Mortuary gave the cause of death as a stab wound to chest. Detectives from the Homicide and Major Crime Command continue to investigate the incident.
Anyone with information relating to the case can call police on 101 or Crimestoppers on 0800 555 111.