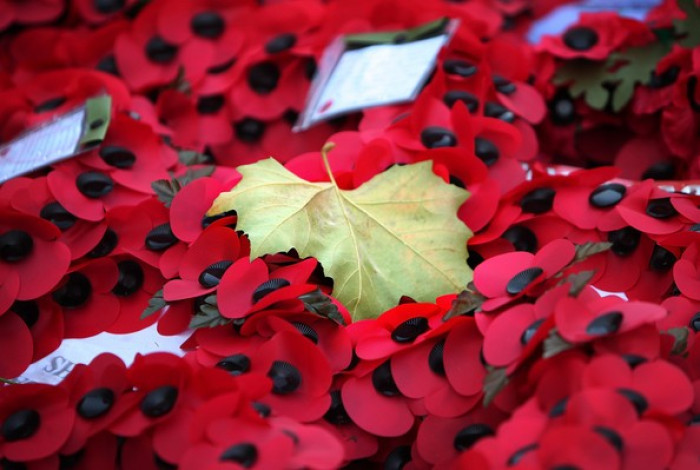 A 15-year-old army cadet has suffered burns to the face and arm after being attacked after spending the day selling remembrance poppies to commemorate Armistice Day in Manchester.
The boy, who was wearing camouflage uniform, was waiting at a bus stop near Manchester Art Gallery at around 6pm on Saturday when a man approached him. Without saying a word the man produced an aerosol can and lighter and sprayed lit fumes in the boy's face.
"This is an absolutely appalling attack on a young man who was raising money to help remember all those who gave their lives fighting bravely for their country," said Detective Inspector Liam Boden, who is leading the inquiry. "At this stage of our inquiries, we're keeping an open mind as to what motivated the offender to commit such an act."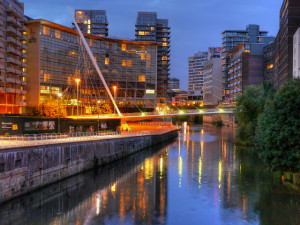 After the attack the man, described by police as being black or Asian, 5ft 8in and wearing a dark hooded top, staggered off as if under the influence of alcohol. Given the nature of the attack Det Insp Boden said it was fortunate the boy did not suffer more serious injuries.
"Given the initial description we have of the offender, it may be that he was under the influence of something but whatever his motivation, his violent actions could have scarred this young man for life.
"Although he has suffered some minor injuries, it is pure luck that he did not sustain more serious burns to his face and body."
The attack took place on the same weekend a woman was assaulted by youths wearing Halloween costumes and father-of-three Pragaret Singh was shot dead for his takings, also in Manchester. On Twitter local MP Lucy Powell wrote: "Appalled and disgusted to hear of the attack on a young selling poppies in Manchester. The offender will be caught."