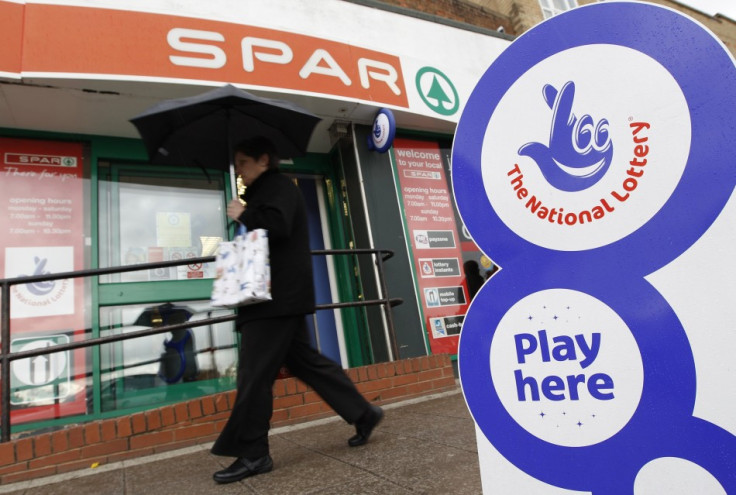 A UK ticket-holder scooped the top prize on Tuesday night's draw, making it the country's largest ever lottery win.
The draw results showed that the winner matched five main numbers and both the Lucky Stars to take the huge jackpot, which had been capped after a series of rollovers.
British national lottery operator Camelot would not confirm where in the UK the winning ticket was bought, but they confirmed that nobody had yet claimed the prize.
However, the National Lottery has said that if no one comes forward within two weeks it will reveal the region of the UK in which the multi-million pound ticket was sold.
But last night rumour about the identity of the golden ticket's owner went rife, with many saying the ticket had been bought in Kent.
The winning lottery prize exceeds the world's biggest previous lump sum jackpot of £150million, which was shared by two players in a U.S. lottery earlier this year.
The overnight millionaire now joins the ranks of the rich and famous, with pots of cash to lavish on luxury homes, yachts and cars. With a tax-free prize of £161m, the single ticket-holder has entered the Sunday Times rich list at No 430, ahead of the likes of former Beatle Ringo Starr and just £4m behind the estimated wealth of the Beckhams.
"This is fantastic news - we're absolutely delighted to have such a massive UK win," a Camelot spokeswoman said.
"This is the biggest lottery jackpot prize ever paid out to an individual in this country. We have plenty of champagne on ice."
The EuroMillions lottery, launched in 2004, is now played in Austria, Belgium, Britain, France, Ireland, Luxembourg, Portugal, Spain and Switzerland.
How will the winner spend the money? Click here for some ideas.