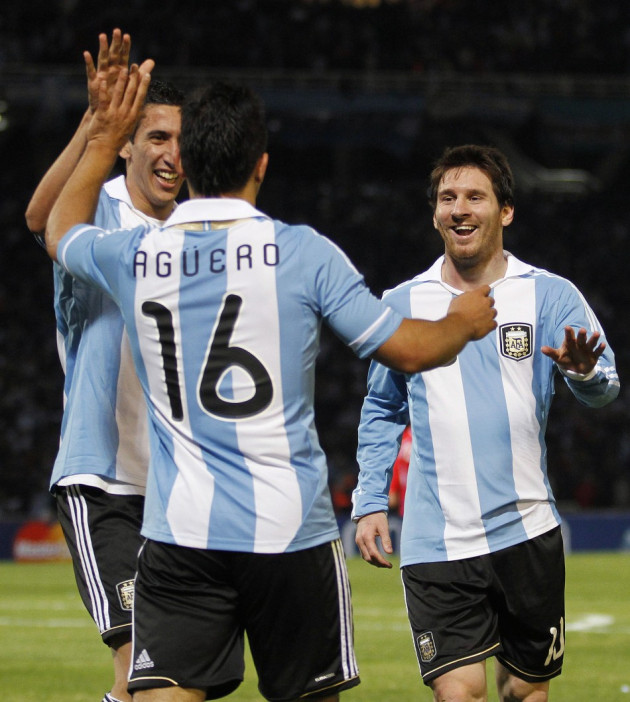 The pick of today's Premier League, Serie A, La Liga and Bundesliga football transfer rumours, news and gossip for 17 July 2011. All the latest transfer rumours surrounding Man Utd, Chelsea, Arsenal, Liverpool, Manchester City, Bayern Munich, AC Milan, Inter Milan, Juventus, Roma, Barcelona and Real Madrid will be covered here.
Premier League
Most of this morning's papers lead with Manchester City striker Carlos Tevez's move to Corinthians. The Argentina striker will join the Brazilian side this week in a £45m, according to various reports. Atletico Madrid forward Sergio Aguero is set to replace Tevez at Eastlands, the Argentine will cost City upwards of £38m, but it's not like money is a particular concern in the blue half of Manchester.
In the People, Chelsea are prepared to gazump Arsenal's pursuit of Anderlecht striker Romelu Lukaku, if they miss out on Aguero. The Stamford Bridge club are ready to make a final £22m offer for the 18-year-old hot-shot. But manager Andre Villas-Boas says the Blues will not "wait forever" in their pursuit of Tottenham midfielder Luka Modric and have other players in the pipeline. "I would prefer not to comment," he said when asked about rumours linking the club with moves for Modric and West Ham captain Scott Parker. "You know what the situation is, it is public. You can understand the position that the club has taken. At the moment we are scanning the market for everything and not just those two players. [Modric plays in] one of the positions we are looking to strengthen."
Also in the People, Manchester United are interested in Santos midfielder Paulo Henrique Ganso, who has been liberally dubbed the "new Kaka", apparently. Meanwhile, according to Le Parisien - via ESPN Soccer - Liverpool have agreed a fee with Lyon for left back Aly Cissokho.
Arsene Wenger will try to fill the big "Cesc Fabregas" void in his heart left by the midfielder's imminent departure to Barcelona by making an extra special effort to bring Napoli's Marek Hamsik to the club, Manchester United are also interested.
La Liga
Real Madrid manager Jose Mourinho is preparing a £30m bid for Arsenal striker Robin van Persie if he misses out on Sergio Aguero, according to the Metro.
Barcelona...Cesc Fabregas....Alexis Sanchez.....yadda yadda yadda.
Serie A
Finally, Giuseppe Rossi's agent has told Corriere dello Sport - via ESPN Soccer - "there are some things to finalise, but negotiations are at an advanced stage" with regards to the striker's move from Villarreal to Juventus.