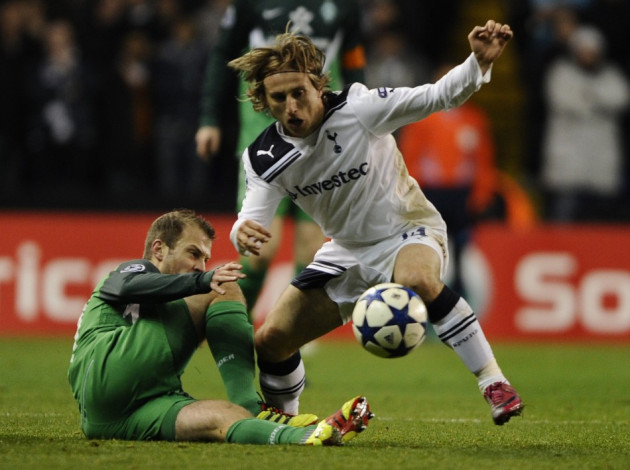 The pick of today's Premier League, Serie A, La Liga and Bundesliga football transfer rumours, news and gossip for 17 October, 2011. All the latest transfer rumours surrounding Manchester United, Chelsea, Arsenal, Liverpool, Tottenham Hotspur, Manchester City, Bayern Munich, AC Milan, Inter Milan, Juventus, Roma, Barcelona and Real Madrid will be covered here.
Arsenal manager Arsene Wenger remains unfazed about Robin van Persie's refusal to sign a new deal, despite the constant barrage of white noise from the red-tops speculating over the striker's future.
The Gunners' captain, whose current deal expires in 2013, insists he is "totally committed," to the north London side.
"I don't think it's clever to do that [sign a new contract] during the season," he was quoted as saying in a number of newspapers.
"I'm happy with my contract, I'm good. That's how it is, I can't say much more. I can't look into the future."
Wenger, speaking after two van Persie goals gave his side a nervy 2-1 win over Sunderland, said he is not worried about the van Persie situation.
"If you give 100 per cent until the last day of your contract, that is what I call commitment.
"For me it is not commitment to have a long contract. He knows that we are ready to talk about it."
Meanwhile, wantaway Spurs midfielder Luka Modric is having second thoughts about signing a new contract at White Hart Lane, according to reports in this morning's Metro.
"There are difficult decisions for Luka to make," a source told the paper.
"He still enjoys life at Spurs and that's largely down to Harry, but he was flattered by Chelsea's interest and deep down his close friends know he would still like to go to Chelsea."
Elsewhere ... well, there's not a lot around this morning. The transfer well being dryer than the proverbial Saharan wadi at this time of year.
However, Everton fans will be pleased to know that manager David Moyes is ready to "join the chase" for Bosnian international striker Vedad Ibisevic. A battle that involves, at present, the Toffees and Blackburn Rovers. Maybe Ian Ayre had a point...