Eighteen SWAT officers were rushed to hospital after federal agents carried out a drugs raid at a home in Pittsburgh.
Agents charged into a residential address in Bond Street, in the north of the Pennsylvanian city, and said they caught three men and a woman bagging illegal drugs, believed to be the highly toxic fentanyl.
But during yesterday's raid (9 August) acting US Attorney Soo Song said "a table where the drugs were being bagged was overturned, causing the suspected fentanyl to become airborne".
The drug is an opiate-based painkiller roughly 50 times more powerful than heroin, which can lead to respiratory distress or cause a heart attack when inhaled.
She added the spill caused a number of the SWAT team to experience "dizziness and numbness".
The officers were rushed to the University of Pittsburgh's UPMC Mercy for treatment, before later being cleared.
Song added: "Quick and professional action by first responders helped avert a potential catastrophe."
Dr Michael Turteurro, the chief of Emergency Services at UPMC Mercy Hospital told CBS News: "The big thing that we did for them is we basically decreased the chance that they could be exposed to anything that was lying on their bodies or on their clothes.
"So the big thing is to get the clothes off them, get them showered, get them decontaminated and then have them evaluated by a medical professional."
Four charged
During the raid officers said they saw one of the four already in the house, Anthony Lozito, 38, attempting to escape through a back window, before he was apprehended.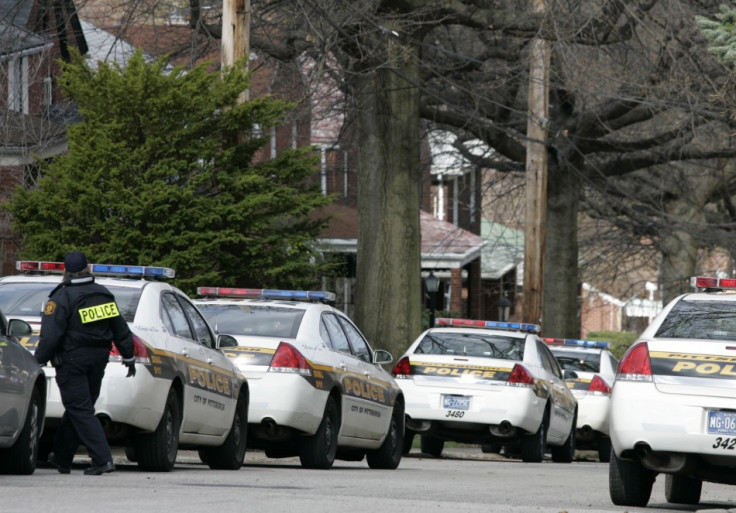 Federal prosecutors have charged Lozito, Lynell Guyton, 27, Calvin Armstrong, 31, and Kristen Shearer, 21, with conspiring to possess with intent to distribute a quantity of fentanyl. If convicted the four face sentences of up to 20 years and a fine of up to $1m.
The presence of powerful substances like fentanyl is a major problem for police across the US conducting drug raids. In the chaos of a major drug bust, the powder can become airborne, and has led to a number of officers being rushed to hospital for treatment.
The Drug Enforcement Administration has also advised local police departments to avoid testing drugs at the scene of a raid, to identify what it is. Officers have now been told to take drugs back to a laboratory where they can be tested and handled safely.