Tens of thousands of human trafficking victims in 'every large town and city' in the UK
NCA said cases included victims as young as 12 being sold to families in Britain.
Modern slavery and human trafficking is "far more prevalent than previously thought", according to the National Crime Agency (NCA).
The anti-organised crime agency said there were more than 300 current police operations active in the UK, with cases affecting "every large town and city in the country".
It estimated there were tens of thousands of victims, with some as young as 12 being sold to families in the UK from Europe.
The most common nationalities of victims brought into the UK are people from Eastern Europe, Vietnam and Nigeria.
Will Kerr, NCA director of vulnerabilities, said: "[The abolition of] modern slavery has rightly been made a priority across law enforcement, but it is a hidden crime so the onus is on us to seek it out.
"The more that we look for modern slavery the more we find the evidence of the widespread abuse of vulnerable."
The NCA said the growth in modern slavery is driven by international gangs who recognise the amount of money to be made by controlling people within a huge range of economic activity, rather than just dealing drugs.
Kerr said there were "lots of different outlets" for people trafficked into the UK to be working illegally and against their will.
Examples include those working at car washes and in industries like construction, agriculture and food processing.
They often receive very little pay and are forced to put up with poor living conditions.
Hollow promises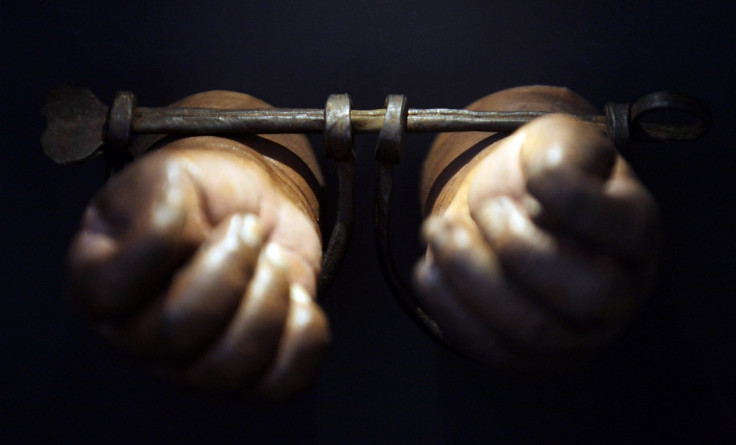 Others sold into slavery could be kept in pop-up brothels – where sex workers promised a better life are instead left penniless – while some work in cannabis factories.
Traffickers are using the internet to lure their victims with hollow promises of jobs, education and even love, said the NCA.
Many believe they are escaping poverty, limited opportunities at home, a lack of education, unstable social and political conditions or war. But their slave masters are out to make financial gain.
Sexual exploitation is the most common form of modern slavery reported in the UK, followed by labour exploitation, forced criminal exploitation and domestic servitude.
Kerr gave one example of a 12-year-old Roma girl who was stopped at border control and had been bound for a life as a domestic slave.
He said: "She was being brought in to work for a family in part of the UK, where she had effectively been sold by her father – or it had been facilitated by her father – and she was being brought in to take this family's children to school and pick them up every day, and clean the house in between."
The NCA said criminal charges were pending against those involved in the case.
Rising caseload
Data released earlier this year by the NCA showed the number of suspected victims of slavery and human trafficking had more than doubled in three years.
It said there were 3,805 people reported as potential victims in 2016 – an increase from 1,745 in 2013.
A Home Office spokesman said: "We continue to support the work of the National Crime Agency to leave criminal networks of traffickers and slavers nowhere to hide.
"Earlier this year we launched the Joint Slavery and Trafficking Analysis Centre to provide high quality intelligence analysis to assess the threat posed by modern slavery, and to support an increased operational response to this horrendous crime."
Anyone with information about possible slavery gangs can contact the NCA on 08000 121 700.
© Copyright IBTimes 2023. All rights reserved.