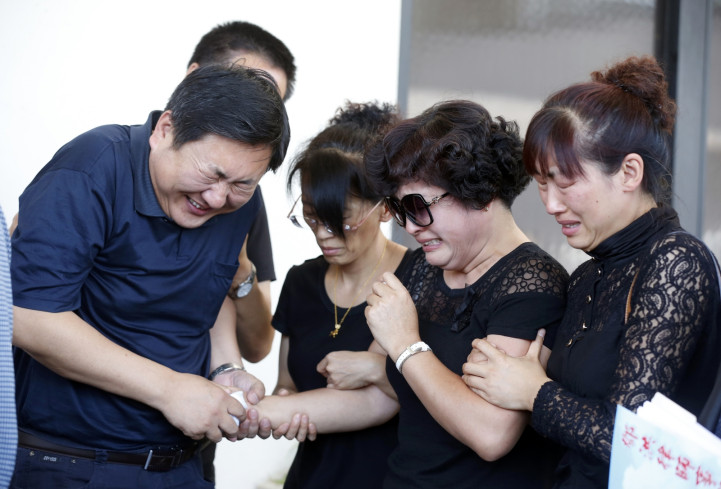 An 18-year-old woman was convicted on Thursday (13 October) of first-degree murder for killing a University of Southern California graduate student from China in 2014.
Alejandra Guerrero, who was 16-year-old at the time of the attack, was the first of four people to be tried for the killing of the 24-year-old victim Xinran Ji, an electrical engineering student at USC. She was also found guilty of second-degree robbery, attempted second-degree robbery and assault with a deadly weapon.
On 24 July, 2014, Ji was walking home when Guerrero and her co-defendants Andrew Garcia, 20, Jonathan Carmen, 21, Albert Ochoa, 19, stopped the victim to rob him, prosecutors said. They further said that the three men, who are yet to go on trial, attacked Ji with a baseball bat and a wrench.
John McKinney, LA County Deputy District Attorney, said that Guerrero talked about "flocking" people – a term used for robbery – in Facebook messages before the assault. He added that she talked about wanting to rob white and Chinese people. Ji managed to escape mid attack but the prosecutor said that the woman chased him down and beat him with a wrench.
Surveillance cameras from the student's apartment caught him as he returned to the building leaving a trail of blood behind him. The victim's roommate found him dead in the apartment the next morning.
Rose Tsai, the attorney for the victim's parents told ABC news, "No outcome will bring back their son. But they don't want their son to die in vain. They are very appreciative for our system to give them the justice they've been hoping for and deserve."
The prosecutor said that Guerrero's age was no excuse for her actions. "The victim was also young. She took a leadership role in the crime." The woman's attorney declined to comment after the verdict. Guerrero is scheduled to be sentenced on 28 November and she faces life imprisonment without parole.