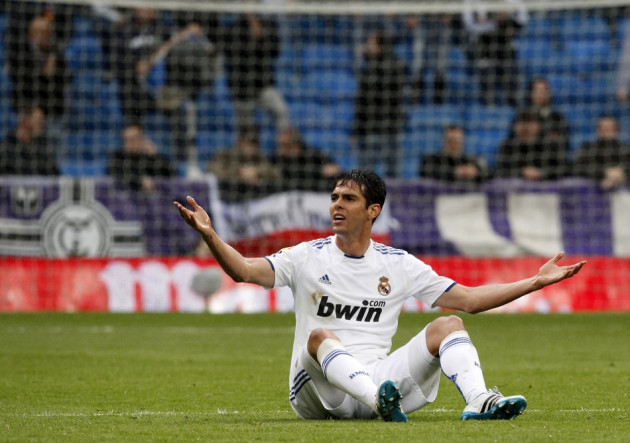 The pick of today's Premier League, Serie A, La Liga and Bundesliga football transfer rumours, news and gossip for 19 July 2011. All the latest transfer rumours surrounding Man Utd, Chelsea, Arsenal, Liverpool, Manchester City, Bayern Munich, AC Milan, Inter Milan, Juventus, Roma, Barcelona and Real Madrid will be covered here.
Premier League
First up, in the hopes of not repeating ourselves ad infinitum today, tomorrow and, perhaps, until the end of time itself: Cesc Fabregas is the subject of an improved £35m bid from Barcelona; Corinthians are interested in signing Carlos Tevez for a shade over £40m and Alexis Sanchez still hasn't signed for Barcelona.
Additionally, Manchester United manager Sir Alex Ferguson says it is time to rule out signing Inter Milan's Wesley Sneijder. ''Forget it,'' he said. ''We are looking at some things but I am not so sure Sneijder will be easy to get.'' The "some other things" in question looks like being Santos midfielder Paulo Henrique Ganso - dubbed the "new Kaka" by the Brazilian press - with Ferguson considering a £25m bid for the 21-year-old.
Across town, Manchester City's pursuit of Sergio Aguero is teetering precariously on the verge of exploding into a full blown "summer transfer saga", reports this morning suggest City boss Roberto Mancini is preparing a £39m bid for the 23-year-old Argentina international.
Chelsea are hoping to beat Juventus and Arsenal to the signature of £12m-rated Bayer Leverkusen midfielder Arturo Vidal in the next few days. But moody striker Nicolas Anelka could leave on a free transfer, according to the Evening Standard, with New York Red Bulls and LA Galaxy hoping to lure the Frenchman stateside to engage in some top body duels.
Back to Manchester City and Mancini has edged ahead of Chelsea and Arsenal in the "race" to sign £18m-rated forward Romelu Lukaku from Anderlecht. 'I'm keeping a cool head,' Lukaku cryptically remarked. City are also interested in out-of-favour Liverpool midfielder Alberto Aquilani as the club look to find a long-term playmate for Shaun Wright-Philllips. Jerome Boateng has finally left Eastlands, completing his move to Bayern Munich.
To nobody's surprise, talkSPORT reports that Liverpool aren't interested in signing Sunderland midfielder Lee Cattermole.
Meanwhile, Arsenal target Juan Mata has been talking to Lasprovincias - via ESPN Soccer - about the speculation surrounding his future:
"It is true that teams have been linked with me but this is a good sign that I am playing well. Despite all the rumours, I have to stay calm and step away from all the speculation. I am well aware of the rumours but this is not the first summer I have had to deal with this so they do not worry me. My aim now is to make sure I am ready for the start of the new season and keep improving as a player. I want to win more trophies."
La Liga
Barcelona and Real Madrid are still squabbling over Neymar. The story goes like this: Barcelona will offer €50m but will let the Brazil international stay at Santos until January; Real Madrid, meanwhile, will offer up €45m to land the 19-year-old this summer.
"Barcelona want him next year and will pay next year, whereas Real Madrid want him now and are prepared to pay now," Neymar's agent Wagner Ribeiro told AS.
"The main problem is that the kid [Neymar] wants to play in the Club World Cup against Barcelona, and Santos are using their force to make him choose Barca. Nevertheless, Neymar would prefer a move to Madrid."
Serie A
Giuseppe Rossi could complete his transfer to Juventus this week. "They just have to make Villarreal the right offer," his agent, Federico Pastorello, told Sky Sport 24 - via ESPN Soccer.
AC Milan are interested in signing Fiorentina's Riccardo Montolivo and United-target Ganso. Ganso's agent said yesterday: "We are not interested in PSG's petrodollars. Ganso wants to play in Italy with AC Milan. He wants to play against the likes of Inter, Roma and Juventus and he is fascinated by the Italian league. In the next few weeks we will meet with Milan directors to see if the transfer can happen."
Finally, Bayer Leverkusen managing director Wolfgang Holzhauser says Arturo Vidal could join Juventus. "I can affirm that we are talking with Juventus about Vidal," ESPN Soccer reports, "It's now seemingly certain he will not be playing in Germany next season."