2 Palestinian Americans barred from Southwest flight after passenger claims to feel 'unsafe'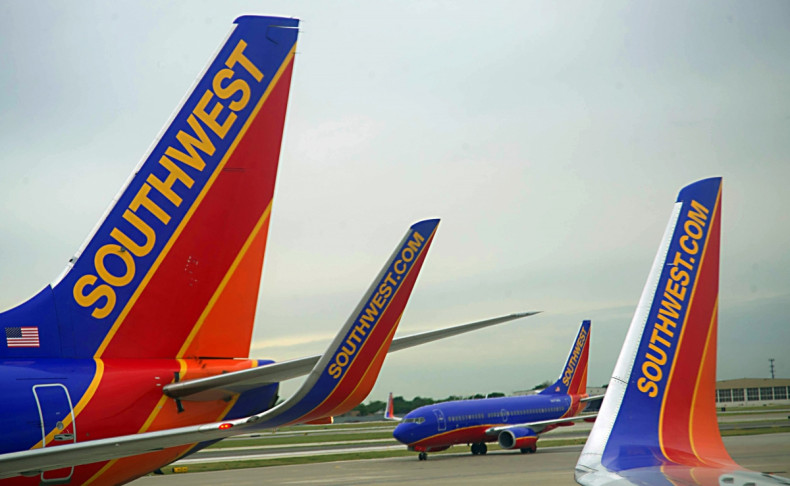 Two Philadelphia-area men were barred from boarding their flight home from Chicago on 18 November after a fellow passenger claimed to feel afraid to fly with them. The Philadelphia pizza shop owner and his friend, both originally from Palestine, were forced to call the police in Chicago's Midway airport in order to be allowed on their flight.
Maher Khalil and Anas Ayyad told reporters that they were profiled and asked not to board their flight after a passenger voiced his alleged fear. "If that person doesn't feel safe, let them take the bus," Khalil reportedly told a Southwest Airlines gate agent. "We're American citizens just like everybody else."
According to NBC Philadelphia, 29-year-old Khalil and 28-year-old Ayyad moved to Philadelphia from Palestine 15 years ago. The two were in Chicago visiting family when they met up at the airport to take the same flight home. However, during the boarding process, the two were told that they would not be allowed to board because a passenger said he was afraid to fly with them after overhearing them speak in Arabic.
"I didn't know what to do, so I called the cops," Khalil told NBC. The two men were ultimately allowed to board their flight after being questioned by airport security and police. The Daily Mail reported that as the two walked to their seats, some passengers became suspicious of a white box Khalil was carrying and asked to see what was inside.
"We're walking down the aisle and I'd already told him [Ayyad] to smile and act like nothing was wrong. But then people kept asking me, 'What's in that box?!' I was carrying a small white box. And the passengers made me open the box!" Khalil said. "So I shared my baklava with them."
He later added: "We came to America to have a better life. Everybody in America is from different countries. I'm one of them. I'm an American citizen. I swear, I never had that feeling before. I felt like we're not safe no more in this country. Because I'm Arab, I cannot ride the airplane? The person who complained is the one who should be kicked out, not me."
Another Southwest flight from Chicago to Houston was also delayed on 18 November when passengers refused to allow six Muslim passengers on the flight. The Muslims passengers were later rebooked on a later flight.
Southwest told Gawker: "Southwest Flight #126 from Chicago (Midway) to Houston (Hobby) was delayed departing the gate after several passengers refused to follow Crew instructions. Reports indicate that the situation involved seating arrangements and repeated attempts from those passengers involved to save seats and rearrange other passengers onboard the aircraft. Our crews were unable to resolve the situation without delaying the flight so we rebooked the customers on a later flight that same day."