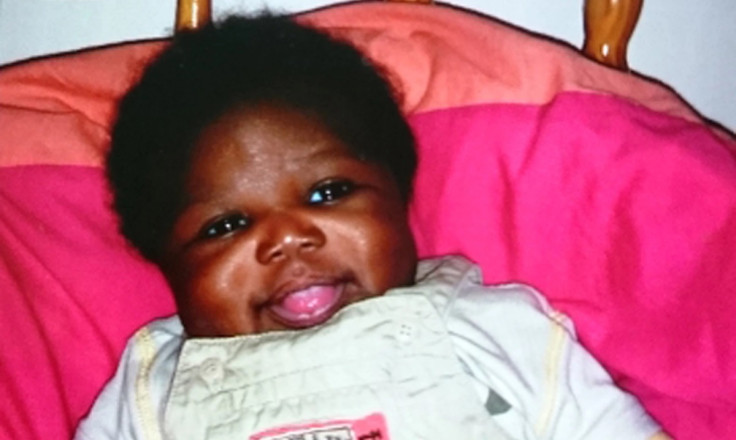 Two women have been arrested on suspicion of child abduction after a nine-week-old baby was allegedly taken from his home. The child, a baby boy, disappeared from a house in Arleston, Telford, just before 3pm on 24 February.
His disappearance sparked a major police search with an urgent appeal for the baby's whereabouts was shared thousands of times on Facebook. West Mercia Police announced that the baby was found just before 7pm and has been taken to a local hospital for a check-up.
A police spokesman said on Facebook: "We are pleased to confirm that the missing baby boy has been found. He is currently being checked over by hospital staff and will be reunited with his family shortly.
"Two local women have been arrested on suspicion of child abduction and are currently in police custody."
Neighbours of the infant praised their local police force for doing a "great job" in reuniting the baby with his mother. According to Sky News, Val Harris, a 75-year-old who lives in the cul-de-sac, said: "It's a nice community and it has come as a shock. But at the end of the day I'm just happy they have got the baby back."
The baby was last spotted wearing a blue woollen jacket and a cream Babygro with a teddy bear on the left-hand side. Initially investigators believed the child may have been taken by a woman aged somewhere between 30 and 40 years old.
According to the Daily Mail some residents of the road thought that the mother of the child may have been tricked into leaving her son with another woman. They said that one woman, who declined to be named, believed the mother returned shortly after leaving the property and discovered that her baby had disappeared.
Police said at the time of the disappearance: "It is thought the child may be in the company of a white woman with dyed reddish-brown hair, which she wore off her face, and is around 5ft 5ins tall. She is also thought to have a lump under her nose and a gap between her front teeth."