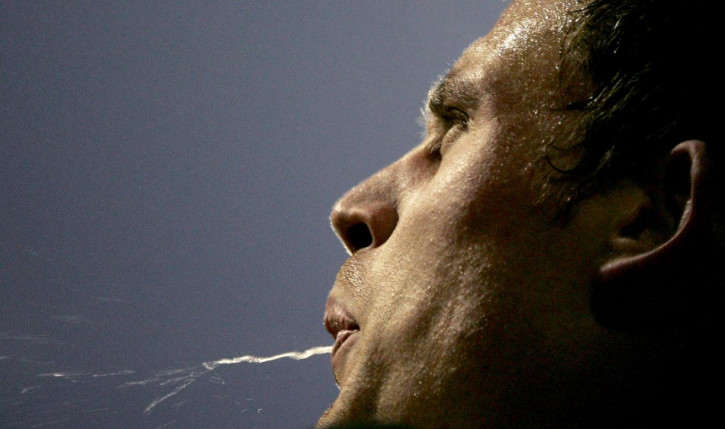 A 20-year-old man has been sentenced to four months in jail after he spat at his grandmother when she told him to turn down the loud music he was playing. The incident took place at their home in Cork, Ireland, on 20 July.
Shane O'Callaghan was sentenced on Monday (31 July) by Judge Olann Kelleher at the Cork District Court.
Shane pleaded guilty to the charges — breaching a protection order by verbally abusing, shouting, and spitting at his grandmother and for putting her in fear — brought against him.
"On 20 July at approximately 11.30pm, Shane O'Callaghan returned to the home he shares with his grandmother, Lily O'Callaghan. He had been drinking and was abusive to his grandmother," Inspector Daniel Coholan said.
"He had the music blaring and she asked him to turn it down. He spat at her and was shouting and roaring names at her," he added.
"Lily O'Callaghan was in her bedroom as she was afraid of what he might do. She contacted gardaí [a member of the Irish police force] as Shane was gone back down the stairs and was drinking vodka. Gardaí arrived and arrested Shane O'Callaghan for breach of the protection order," the Irish Examiner quoted the inspector as saying.
Shane Collins-Daly, defending, said that O'Callaghan, who had been raised by his grandmother from the time he was three weeks old, was sorry for what he did.
"She is a very decent woman, she always forgives him. He is very sorry for the hurt he caused her," Collins-Daly said.
"When sober, he is pleasant and good-natured. When he drinks or takes other intoxicants, he makes her life a misery. He does want to sort himself out and get off drink. He apologises to his grandmother," Collins-Daly said.
Judge Kelleher recalled a previous occasion when Shane's grandmother appeared scared when giving evidence of her fear of her grandson. The judge said he respected the woman and the fact that she had always been there for Shane.
Lily was in Cork District Court for the Monday's session and Shane kissed her before he was taken to complete his sentence.