200 Ovation of the Seas cruise ship passengers get food poisoning amid 'bottomless brunch' fears
Royal Caribbean ship arrives in Tasmania on Tuesday.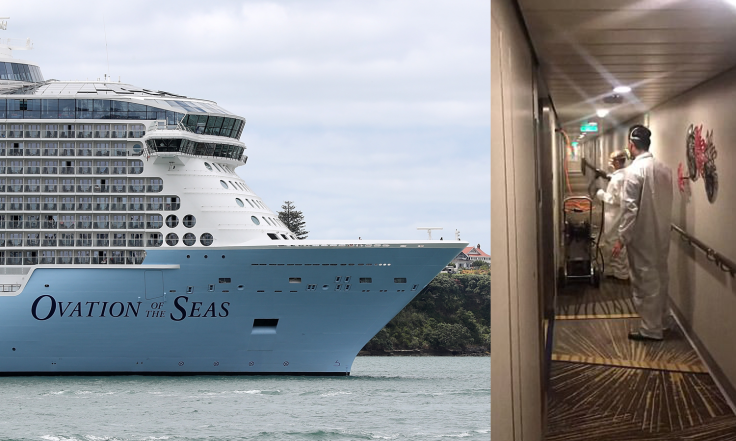 Nearly 200 passengers aboard one of the world's largest cruise ships have been struck by a bout of food poisoning during a two-week stretch at sea between their last port of call Singapore and Tasmania, where they arrived Tuesday (5 December).
Ovation of the Seas carries more than 5,800 passengers, of which 195 have been suffering from vomiting and diarrhoea.
Notices shared on social media reveal that a "Bottomless Brunch" has been cancelled as a result of the outbreak, perhaps indicating at the illness's origins.
Those affected have been given over-the-counter medicine by the ship's doctors. Meanwhile, crew members have been spotted wearing full-body cleaning suits and face masks, spraying down the ship's hallways to prevent any further spread of the disease.
A spokesperson for Royal Caribbean International, which owns the cruise ship, said the vessel would be "comprehensively sanitised and cleansed" by the time it arrives in Sydney – its next stop.
"We hope all our guests feel better," the spokesperson said. "Meanwhile, we're taking steps like intensive sanitary procedures to minimise the risk of any further issues."
Such outbreaks are not uncommon, as the Tasmanian Health Service spokesman told ABC News: "Cruise ships have their own medical teams, medical surveillance systems, outbreak control measures and are well-trained in treating passengers."