Manchester City and Cote d'Ivoire midfielder Yaya Toure has been named the 2012 African Footballer of the Year, winning the accolade for a second consecutive year. The awards ceremony was held on 20 December at the Banquet Hall in Accra, Ghana. The head coaches (or technical directors) of national teams registered with the Confederation of African Football (CAF) decided on the winner.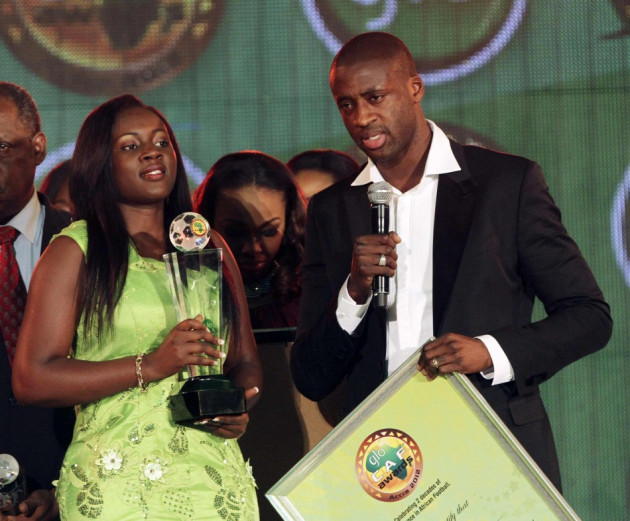 Toure, who joined champions City from Spanish giants Barcelona in 2010, was the only Premier League-based player in contention for CAF's top award. However, there were two other high-profile candidates with legacies of their own in England's top flight - Cameroon midfielder Alex Song, who joined Barcelona from Arsenal in the summer and legendary Chelsea striker Didier Drogba (also from Ivory Coast) were also nominated.
"I have a lot of emotion. I think this night is so special for me. I thought this year was tough. I knew it was going to be a huge fight to be at the top. To be a winner twice is just wonderful and l am honoured to get this award again. This win is for the people of Cote d' Ivoire and for the Ivoirian national team and l hope it will galvanise us to do well at AFCON 2013 next month," the 29 year old Toure told CAF's official Web site.
The dynamic City midfielder now joins Senegal striker El Hadji Diouf, Cameroon World Cup legend Roger Milla and Drogba on the list of players with two such awards. Former Arsenal striker Nwanku Kanu also has two, while ex-Barcelona star Samuel Eto'o leads the way with four wins.
For this season, Drogba, who left Stamford Bridge in the summer (after single-handedly winning the FA Cup and a maiden Champions League for Roman Abramovich's side), finished second and Song third.
BBC African Player of the Year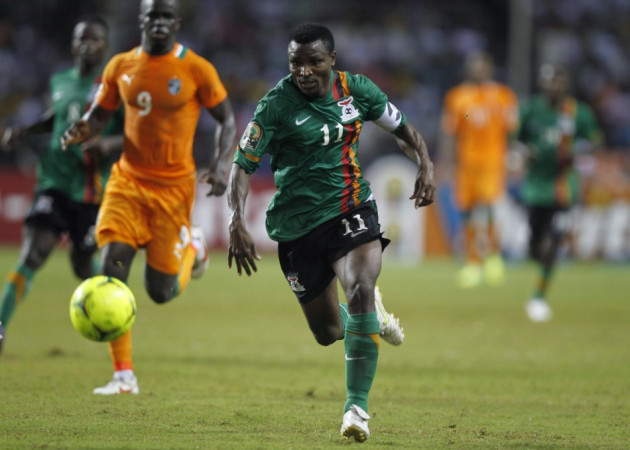 Meanwhile, the BBC earlier conducted a poll of radio listeners in the UK to determine their own African Player of the Year. And despite featuring star names like Toure, Drogba, Newcastle United's Demba B and Moroccan international Younes Belhanda, the award went to Zambian international Christopher Katongo.
Katongo is the first southern African to win the award, which went to Ghanaian forward Andre Ayew last year.
"This is a fantastic moment for me. I thank the people who voted for me. It is something I will never forget in my career. This means a lot for the young people and the young players who look up to me. I could not have achieved this without the support of my team-mates," Katongo told BBC Sport after the announcement.
Katongo plays for Henan Construction in China and won a little over 40 percent of the votes, according to the BBC.