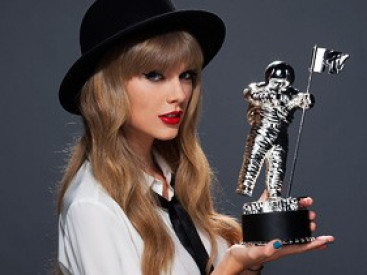 The 2012 MTV Video Music Awards (VMA) will see a host of pop and rock artists taking to the stage to perform and accept awards across a range of categories, from the Staples Center in Los Angeles, California.
Some of the A-list performers will include VMA veteran Rihanna, singer/songwriter Frank Ocean, chart-topper Taylor Swift, R&B singer/songwriter Alicia Keys, American punk rock band Green Day and the British-Irish boy band One Direction, among others.
Rihanna and Drake lead the list of nominations with five each. The former will reportedly perform her Talk That talk single - Cockiness - and We Found Love. Meanwhile, Taylor Swift's act is still a secret as the Love Story singer will debut a song from her forthcoming album Red, which is scheduled to be released on 22 October. Also on show will be One Direction, who will make their VMA debut.
"It's quite nerve-racking as well, because obviously there's been so many historical moments and stuff that have happened at the VMAs. Now we want to make a moment ourselves, but who knows?" band member Liam Payne told MTV News. One Direction's debut album, Up All Night, has been declared a chart-topper.
Host, Presenters and Nominations
Popularly called the Oscars for the Youth, the 2012 VMA will be hosted by comedian Kevin Hart, who will reprise his role from last year. The presenters for the gala event will include Miley Cyrus, Wiz Khalifa, Mac Miller, The Wanted, Andy Samberg, Rashida Jones, 2 Chainz and the Fab Five - the US women's gymnastics team, who won gold at the London Olympics 2012.
Click here to view and vote for the nominations of the 2012 MTV Video Music Awards.
Where to Watch Live
The 2012 MTV VMA Awards will start at 8 pm ET (1 am BST on 7 September). Unfortunately, there is no live television telecast for the UK. However, you can watch the show via live streaming, through MTV's official Web site, here. There will be a repeat telecast of the awards at 9 pm on 7 September, on MTV Music.