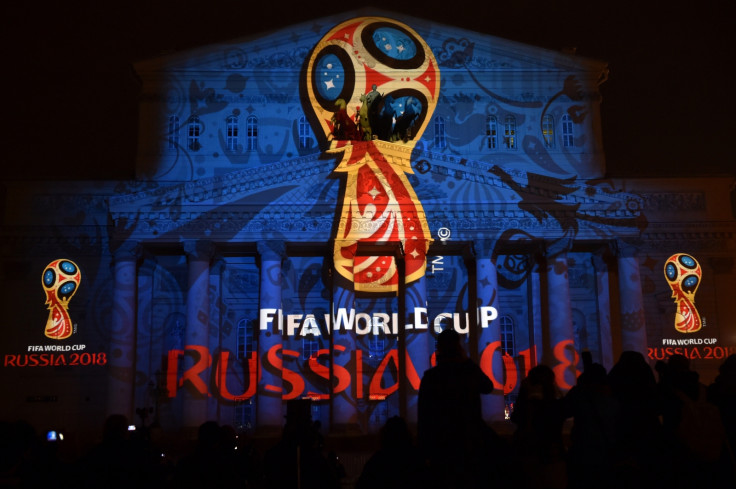 141 teams will learn of what awaits them at the 2018 Fifa World Cup qualifying-round draw in St Petersburg on Saturday 25 July 2015.
Where to watch
If you're settling in for the whole show, you can tune into Sky Sports New HQ from 4pm (BST). There is a lot to get through, so be warned. Instead, you might want to join IBTimesUK for our live blog.
Preview
It seems so far away right now – the qualifying group for the European Championships in France next year is still taking place, to put it into perspective – but given the amount of teams involved, there's no point hanging around. Some 141 teams from five continents, apart from Asia – whose own lengthy campaign began in March – will learn their fate. The 52 European nations have been split into six pots based on Fifa's July rankings.
Pot one: Germany, Belgium, Holland, Romania, England, Wales, Portugal, Spain, Croatia.
Pot two: Italy, Slovakia, Austria, Switzerland, Czech Republic, France, Iceland, Denmark, Bosnia-Herzegovina.
Pot three: Poland, Ukraine, Scotland, Hungary, Sweden, Albania, Northern Ireland, Serbia, Greece.
Pot four: Turkey, Slovenia, Israel, Republic of Ireland, Norway, Bulgaria, Faroe Islands, Montenegro, Estonia.
Pot five: Cyprus, Latvia, Armenia, Finland, Belarus, Macedonia, Azerbaijan, Lithuania, Moldova.
Pot six: Luxembourg, Kazakhstan, Liechtenstein, Georgia, Malta, San Marino, Andorra
Teams will then be drawn into seven groups of six and two groups of five, with each six-team group containing one team from each of the six pots and each five-team group containing one team from each of the first five pots.
In total, 52 European teams, 53 from Africa, 18 from North/Central America/the Caribbean, 10 from South America and eight from Oceania will battle it out. The allocation for the final 31 places – bearing in mind Russia's place is already assured as hosts – breaks down like this.
Africa: 5
Asia: 4.5
Europe: 13
North America, Central America and Caribbean: 3.5
Oceania: 0.5
South America: 4.5