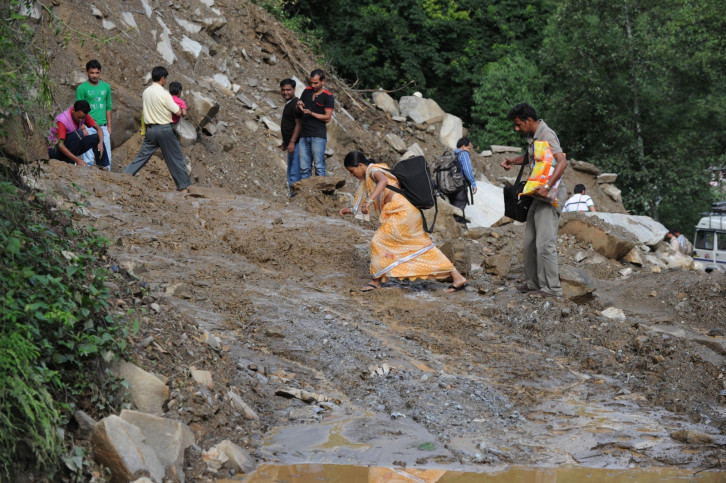 Around 21 people have died and seven injured after a bus plunged in a gorge in the Himalayan state of Uttarakhand on Tuesday evening (23 May).
The accident occurred near Dharasu in Uttarkashi, Uttarakhand in north India, when the driver lost control of the bus. Reports indicate that the victims were pilgrims from Indore city in the central Indian state of Madhya Pradesh, and were returning from a shrine in Gangotri.
A senior official told the BBC that 17 bodies have been recovered from the river. "Rescue teams are trying to find the remaining bodies," he added.
Additional Director General of police (ADG) law and order, Ram Singh Meena told the Times of India newspaper, "The bus was carrying 28 pilgrims, all of whom were from Indore. Seven of the pilgrims have been rescued. But the remaining 21 are feared dead. Darkness is hampering rescue operations as teams have spotted the bus but are unable to climb down the hillside."
"57 pilgrims from Indore had arrived in the state for Char Dham yatra in two buses. One of the buses met with an accident. According to preliminary reports, a tyre of the vehicle separated from the rim due to which the driver lost control over the bus and it fell into the gorge," the official added.
The injured are being treated at a local hospital, Uttrakhand's chief minister, Trivendra Rawat, said.
Indian Prime Minister Narendra Modi announced a compensation of Rs two lakh (£2381; $3087.60) for the families of each of those killed in the accident.
"My prayers and solidarity with those who lost their loved ones in the unfortunate bus accident in Uttarkashi. May the injured recover soon," Modi said in a tweet.
For those seriously injured, he has announced Rs 50,000 from the Prime Minister's National Relief Fund.
Madhya Pradesh state Chief Minister Shivraj Singh Chouhan tweeted that the news was "painful".
He plans to give a compensation of Rs 2 lakh (£2,377; $3,082) to the families of the victims.
Uttarakhand is known as a popular religious tourist spots that attracts people from all over the country every year.