A quarter of all UK slaughterhouses are committing "major" hygiene breaches and allowing contaminated meat to enter the food chain according to official data.
Inspections carried out by the Food Standards Authority (FSA) and seen by the Bureau of Investigative Journalism show that 25% of abattoirs in England, Wales and Northern Ireland are failing to pass basic meat contamination checks.
It has also been claimed by The Observer newspaper that FSA records are being "deliberately falsified" in order to downplay the true extent of meat contamination in the UK food industry.
Recent audits of 323 slaughterhouses in the UK included the criterion: "All handling processes from slaughtering to despatch are done in a way that avoids the contamination of meat and offal entering the food chain."
Some 86 of the premises evaluated failed to meet this standard with a "major" level of failure, prompting to fears that harmful, potentially deadly, bacteria could contaminate the meat found in UK supermarkets and butchers.
Microbiologist Professor Hugh Pennington told The Observer: "If it was one-in-100, even that would be too many, but one-in-four is unacceptable. This is basic hygiene. It's not rocket science, it's common sense.
"The FSA should be coming down on this like a tonne of bricks. It's very disappointing this is going on. The main risk is E coli O157, which my review looked into. The consequences can be catastrophic. People died."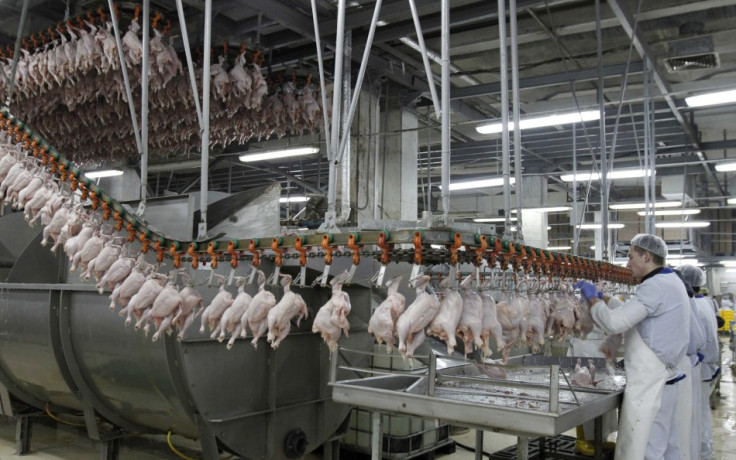 Illnesses from bacteria such as E coli, which are found in animal waste, can infect meat during slaughter and processing if proper steps are not taken to avoid them doing so, kill around 500 people in the UK each year and hospitalise a further 20,000.
A whistleblower reportedly told The Observer that more contaminated carcases were entering the food chain because they were being misrecorded by inspectors in order to "conceal true levels of meat contamination". The FSA denies this allegation.
The agency said hygiene failures were "not tolerated" and that enforcement action was taken against abattoirs that failed inspections. A statement said: "All carcases are inspected and directed for rectification if contaminated before health marking, so nothing contaminated goes on to the market and poses a risk to the consumer."