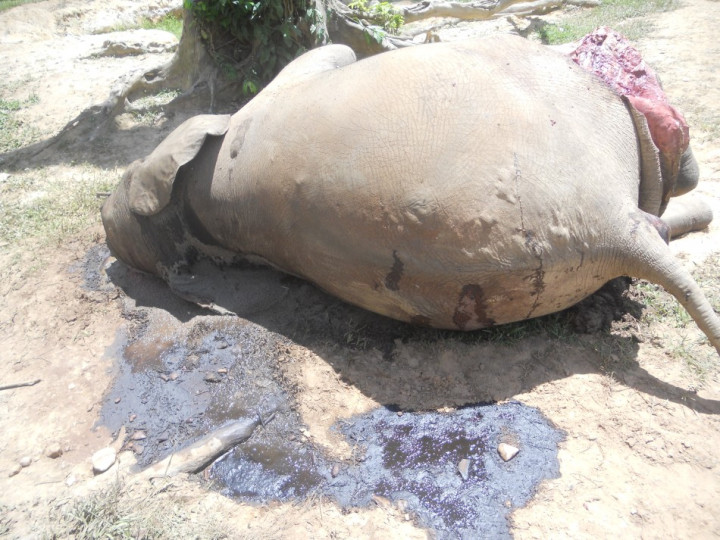 Twenty six elephants have been found slaughtered in a national park in the Central African Republic.
The WWF said it was concerned that the death toll could be even higher after 17 armed poachers broke into Dzanga-Ndoki National Park.
According to the animal welfare charity, the poachers were heading to Dzanga Bai, which is known as the village of elephants because up to 200 elephants gather there in a large clearing every day to drink mineral salts from the sands.
Jim Leape, WWF international director general, said: "The killing has started. The Central African Republic must act immediately to secure this unique World Heritage site.
"The brutal violence we are witnessing in Dzanga Bai threatens to destroy one of the world's great natural treasures and to jeopardise the future of the people who live there.
"The international community must also act to assist the Central African Republic to restore peace and order in this country to safeguard its population and its natural heritage."
According to WWF sources, four of the 26 elephants killed were calves and local villagers have begun taking meat from the dead animals. They said instead of a village, the area seemed like an "elephant mortuary".
The poachers are believed to be Seleka rebels, from the Central African Republic's transitional government. They are now thought to have left the area but the WWF says it is concerned more elephants may be killed unless the area is secured.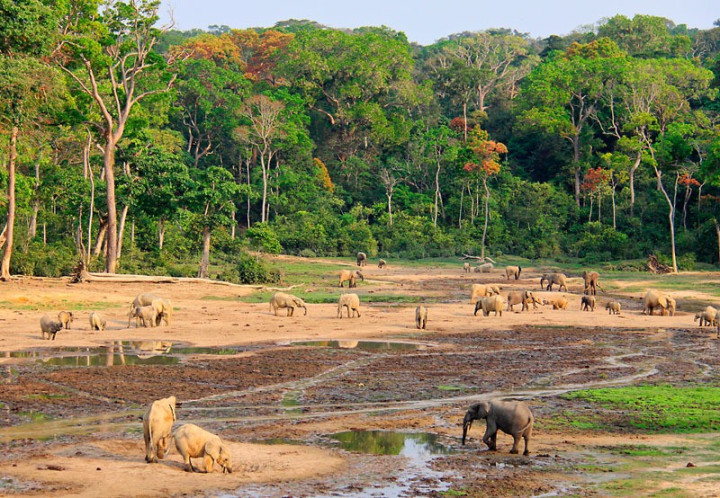 Violence and civil unrest in the Central African Republic caused the WWF and other conservation organisations to leave the national park in April amid security fears.
Leape continued: "WWF also asks Cameroon and the Republic of Congo to assist the Central African Republic in preserving this World Heritage Site, which not only encompasses the Bai, but also includes large neighbouring areas of these two countries.
"The events in Dzanga Bai are a vivid reminder of the existential threat faced by forest elephants in Central Africa. Populations of this species have plummeted 62% over 10 years.
"The unfolding tragedy in Dzanga Bai must also spur the governments of China and Thailand to act on their commitments to shut down the ivory markets in their countries that are fuelling this illicit trade."