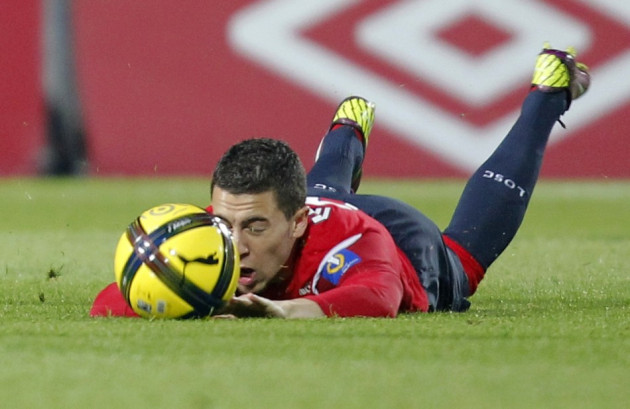 The pick of today's Premier League, Serie A, La Liga and Bundesliga football transfer rumours, news and gossip for 29 July, 2011. All the latest transfer rumours surrounding Man Utd, Chelsea, Arsenal, Liverpool, Manchester City, Bayern Munich, AC Milan, Inter Milan, Juventus, Roma, Barcelona and Real Madrid will be covered here.
Premier League
Having been psyching himself up for several weeks now, Cesc Fabregas is finally "ready" to tell Arsene Wenger that he wants to go to Barcelona. The Arsenal boss has set the European champions a 5 August deadline to sign the Gunners captain, or fuggetaboutit. The Frenchman is also still interested in Everton defender Phil Jagielka for £15m, Lille playmaker Edin Hazard and Real Madrid cast-off Karim Benzema. Forward Nicklas Bendtner is the latest player being linked with a move away from Arsenal, what with Sporting Lisbon having offered £9m for the goal-shy Dane.
Staying in north London and Arsenal could yet miss out on Valencia winger Juan Mata with Con Air nut Roberto Mancini set to "hijack" Wenger's £17m deal for the Spain international.
One of the few players in the world not wanted by Manchester City is Palermo midfielder Javier Pastore. Paris-Saint Germain are confident they have beaten Chelsea to the Argentine's signature but Palermo chairman Maurizio Zamparini isn't so sure, "Those stories are false [re PSG]. The agent of Pastore travels to London on Friday to speak with Chelsea."
Staying at Chelsea and Anderlecht have denied receiving an offer of £20m for 18-year-old striker Romelu Lukaku, according to talkSPORT.
After failing to sign Wesley Sneijder, Samir Nasri and Luka Modric, Sir Alex Ferguson will instead turn his attention to Napoli midfielder Marek Hamsik, who is available for "as little as" £25m. United are also interested in teenage striker Teteh Bangura of AIK Solna, who might get a couple of games in the Carling Cup before being loaned to Wigan.
Meanwhile, Liverpool are weighing up a move for Birmingham defender Scott Dann but only if the Blues lower their £12m valuation.
La Liga
AS believes Real Madrid have rejected an €8 million bid for Lassana Diarra. They want €20 million, apparently, and have already rejected €12 million from Juventus, according to ESPN Soccer.
Serie A
Carlos Tevez's representatives are due in Italy today to begin talks over the striker's £40m move to Inter Milan, according to the Sun. But Inter technical director Marco Branca has played down speculation linking the Serie A side with the Argentina international.
"There has only been one meeting and it was completely by chance and very pleasant," he said. "It was on a beach, but I've been back here for a while now and there will be no follow-up."
Finally, Tuttosport - via ESPN Soccer - says Juventus are in talks to sign Fenerbahce's 30-year-old centre-back Diego Lugano, who starred in Uruguay's recent Copa America success.