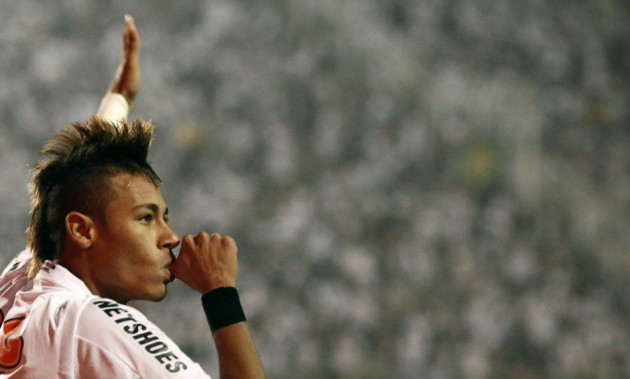 The pick of today's European football transfer rumours, news and gossip for 29 June 2011. Any transfer gossip surrounding Manchester United, Chelsea, Arsenal, Liverpool, Manchester City, Bayern Munich, AC Milan, Inter Milan, Juventus, Roma, Barcelona and Real Madrid will be covered here.
At this point in time we can only offer rough conjecture, hear-say and past-experience as a guide to the likely arc of Andre Villas-Boas' Chelsea career but given the short shelf-life of previous tenants, Roman Abramovich's latest protégé will be well aware that he hasn't much time to impose himself at Stamford Bridge.
So it's welcoming to see the precocious new manager getting stuck in straight away and where better to start than by picking a fight with Jose Mourinho, the man against whom he will forever be compared? Santos recently confirmed five clubs have agreed to pay the 19-year-old's €45 million release clause: Real Madrid, Barcelona, Chelsea, Man City and Anzhi Makhachkal. Given Barcelona's financial constraints, Manchester City's financial unwillingness and the unlikelihood of Neymar heading to Dagestan, messrs Villas-Boas and Mourinho will attempt to sweet-talk the young Brazilian into joining their respective clubs.
Could Florent Malouda be the first casualty of the new Chelsea regime? The Daily Star certainly thinks so, after the French winger -- who impressed in the first half of last season before fading like a well-rounded "cold Monday night in Stoke" cliché -- was told he is surplus to requirements at Stamford Bridge.
Despite being linked with every conceivable striker in Europe, Chelsea are desperate to hang on to brooding Ivorian Didier Drogba and are prepared to offer the 33-year-old a fat sum of money to stay put, amid reports that Marseille and Galatasary are interested in the striker. Although the thought of playing up front with Johan Elmander should be enough to dissuade Drogba from joining the latter the Cote d'Ivore forward has indicated he could be tempted by a return to the south of France if opportunities at Stamford Bridge were limited.
Talking of bruising centre-forwards, Porto's comedy-named striker Hulk has been linked with a move to Eastlands as Manchester City look to set tabloid headline-writer's hearts a flutter with a spectacular €70 million for the Brazilian. A figure that's at least twice as exorbitant as previous reports but that's what you get for being flash with your cash.
Staying in Manchester, Arsenal could lose Samir Nasri to Manchester United if reports in the Daily Mirror are to be believed (and why wouldn't they?). Sir Alex Ferguson is weighing up a £20m bid for the nifty Frenchman and could offset the cost by offloading preening Portuguese winger Nani to Barcelona who still haven't signed in-demand Udinese star Alexis Sanchez.
Arsenal hope to announce the signings of Ivory Coast striker Gervinho, Bolton's Gary Cahill and Blackburn defender Chris Samba in the coming days. But Arsene Wenger's hopes of signing Valencia midfielder Juan Mata have taken a hit after the Spaniard said he was staying at the Mestalla.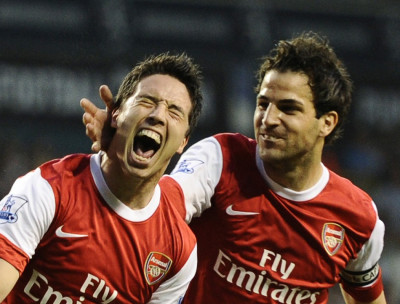 Cesc Fabregas's inevitable transfer to Barcelona rumbles on, today the Catalan club have offered a straight £34m in cold-hard cash for the bearded midfielder. Arsenal are believed to have rejected the offer but their resolve could be tested with an improved bid or the patience to continue listening to this saga any longer.
Real Madrid schemer Jose Mourinho is up to his usual shenanigans in the red-tops
this morning. Almost four years after leaving Stamford Bridge the Portuguese continues to be linked with a number of former charges. Today, Jose fancies a piece of Michael Essien and is prepared to line Roman Abramovich's pockets with a cool £18m for the pleasure.
Not content with cherry-picking former players, the Madrid manager is also keen on a piece of the Cesc Fabregas pie and is preparing a €50m swoop for the Gunners captain, reports Sport.es.
Over in Italy the Serio Aguero-to-Juventus story is quietly gathering pace with the player's representative confirming there is a "concrete" chance the Atletico Madrid forward will move to Turin.
Aguero, 23, has been linked with a number of clubs around Europe including Chelsea, Inter and Barcelona, but Real Madrid and Juventus have appeared the most likely destinations, ESPN reports. Whether Juve would be able to reach an agreement over his fee remains to be seen -- Atletico are seeking €45 million -- but agent Bruno Satin believes the move is a real possibility.
"Contact with the Bianconeri has been constant," Satin told Tuttosport. "Aguero wants to move to a big club and Juventus fits this profile.
And finally, Napoli president Aurelio De Laurentiis insists midfield hard-man Marek Hamsik will only be allowed to join AC Milan at the right price. "When I say that Hamsik is not for sale I mean it. However, if an offer that you cannot turn down arrives, we will listen to it,'' he said. "If anyone wants to sit down at my very expensive table, they can go ahead and do it. If the offers are similar to the value of the player we can discuss it.''
Months of noise condensed into one day of rumours, gossip and outlandish stories, it's the summer transfer window in a nutshell, really.