Three young Libyan activists have been found beheaded near the eastern city of Derna by suspected Islamists linked to Isis.
The three - Mohamed al-Mesmari, Siraj Ghatish and Mohamed Battu - used social media to report on the plight of their city. Derna is now reportedly under the control of the Islamic Youth Shura Council, which has imposed strict Sharia Law across the city. Public executions, floggings and separation of men and women have all been reported in recent days.
Derna has long been a hotbed of Islamist activism with locals travelling to join Islamist groups fighting in Syria and Iraq. Now some have come home and apparently brought the same harsh ideology to their own city. Public buildings have been renamed, opponents targeted and in August a video emerged of a man being shot at a football stadium in the city.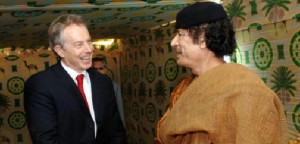 It is not yet clear precisely why the three human rights activists were beheaded, which is relatively rare in the country even though it has been torn apart by violence since the overthrow of Colonel Gadaffi in 2011.
According to Libyan sources the Libyan army is nearing Derna after skirmishes 20 km outside the city. One local resident "Ahned N" told a Libyan website: "The Libyan army makes victories in Benghazi every day, and we're waiting for it to liberate Derna, especially after the terrorists swore allegiance to the ISIS leader."
Local journalist Haneen Boushousha told Magharebia she supported the operation to free the city of Isis-linked groups "so that Derna could once again become the city of jasmine, culture and love".
"These groups spread in (Derna)," continued Boushousha, "banned its residents from expressing their opinions and showing their refusal for this repression, speech suppression and the calls to punish activists and refuters."
Another local activist told the BBC: "We reject IS being here (but) we can't come out in public about it."