3 men arrested on suspicion of manslaughter over fatal Leicester blast that left 5 dead
5 people have been reported missing following the blast, which injured another 5 people.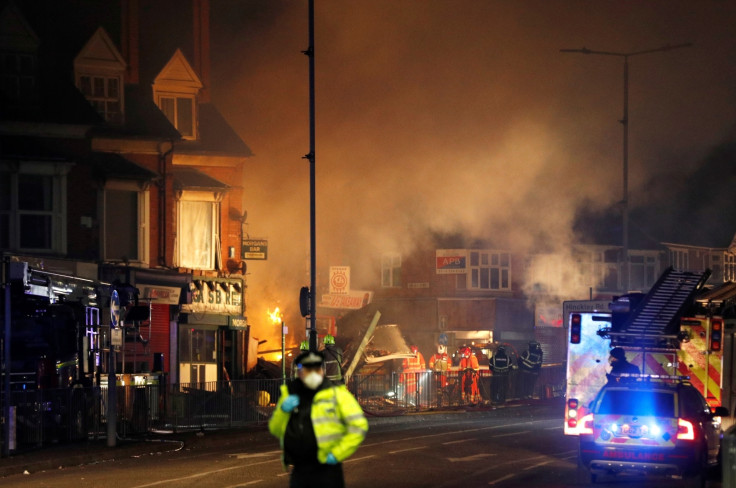 Three men have been arrested on suspicion of manslaughter after a fatal explosion in Leicester that is believed to have killed five people.
Leicestershire Police are still investigating what may have caused the blast and fire which happened at around 7pm on Sunday (25 February) in Hinckley Road.
Leah Beth Reek, 18, her boyfriend Shane Ragoobar, 18, his brother Sean, 17, and their mother Mary Ragoobar, 46, are missing presumed dead along with 22-year-old Viktorija Ijevleva.
Police have found remains of all five people amongst the rubble of the razed building, that destroyed Polish shop Zabka and a two-storey home above it, but they are yet to be formally identified.
Now the constabulary say they arrested three men, all in their 30s, on Wednesday (28 February) and are being questioned by detectives.
The force says that one man comes from East Anglia, the second from the North West of the country, and the third from the East Midlands, and they are currently being quizzed by detectives.
Leicestershire Police asked the media and public to resist speculating about the identities of those arrested out of respect for the grieving families.
"Whilst we will not disclose further details at this stage, we stress that there remains no evidence that the events of Sunday night are in any way terrorist related," they said.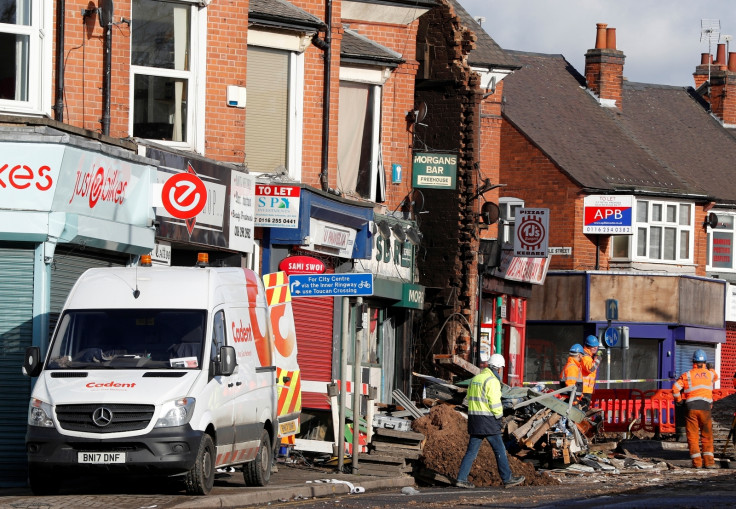 Following the explosion Mary Ragoobeer's youngest son, Scotty, 15, was one of five people taken to hospital but his injuries were not serious and he is expected to recover, according to his uncle Krishna Rungen.
Scotty's father, Jose Ragoobeer, was believed to be at work at the time of the blast, so was not hurt.
Ljevleva was said to have been working in the Polish supermarket on the ground floor at the time of the explosion occurred.
Police said that one person who was taken to hospital after the explosion is in a critical but stable condition.