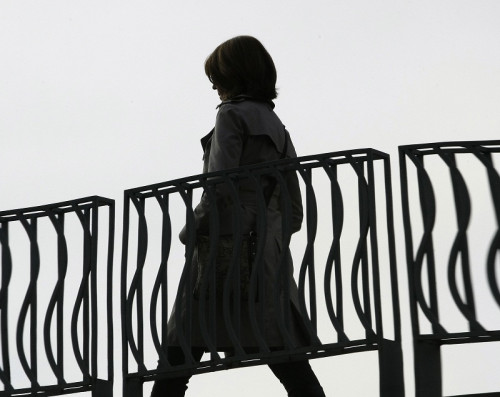 The news that the Labour government could introduce quotas for women and ethnic minorities if it were to win power in 2015 is not only disappointing and unnecessary, but rehashing the quota debate brings us tiresomely back to square one.
The arguments against quotas have not and will not change; to appoint women on anything other than merit creates only an optical solution and will never facilitate meaningful and sustainable change.
Norway remains the classic example of how quotas do not create sustainable change. It was the first country to introduce formal quotas for women on company boards in 2003, yet this bred a generation of 'Golden Skirts' – the female directors who now make up more than 40% of the boards of Norway's listed companies.
Yet, while there is female representation at the very top echelons of business in Norway, just one layer down at the executive level, the pool for the next generation of board members, there is a glaring void.
None of the 25 biggest companies on the Oslo bourse has a female CEO, and only one has a female CFO. Quotas have done nothing to close the gender pay-gap in Norway either – official data shows that men in Norway earned 15.7% more on average than their female counterparts in 2012.
The real epiphany in the UK over the past few years has been to regard this as a business issue, not a women's issue, and UK government support has been implicit in this. Any potential introduction of quotas by the Labour party would undo all of the UK's gains.
It is not for government to dictate to business – the onus should be on companies to recognise the importance of this challenge and tackle the issue head on. UK business is responding well to the challenge.
The recent announcement by Lloyds Bank of a goal to reach 40% female representation at all levels of management by 2020 is a welcome new voluntary step by a FTSE-100 company towards better gender balance at all levels, and did not need pressure from the government to come about.
It goes without saying that finding a solution level by level and step by step is harder and requires patience, but it is more real, and is the only way we can hope to genuinely change business culture.
The FTSE 100 now has 20.4% women directors – up from 12.5% prior to Lord Davies' report in 2011, and the sharp pick up in the pace of change in the UK over the past 3 years shows that progress can and will be made once business leaders see this as mainstream to their success.
The argument about women on boards has received plenty of airtime, and rightly so, but it is so important that we keep moving the debate on. The real challenge, not just in the UK but globally, is to not be distracted by quotas, and continue developing the executive pipeline of women.
Only when we have more women coming through and staying in the ranks will the argument against quotas finally become moot – regardless of which government is in power.
Helena Morrissey is the chief executive of Newton Investment Management and founder of the 30% Cent Club, which is committed to achieving 30% female representation on FTSE boards by 2015