At least 32 people have been reported missing in China's eastern Zhejiang province after Typhoon Megi caused landslides in two villages. Rescue efforts are on and 15 people have been pulled out alive from the mud.
Heavy rains caused destruction of dozens of houses in the villages of Sucun and Baofeng on 28 September despite landslide and flood defences being increased in the areas in recent years. According to local media sources, 26 people are still missing in Sucun and another six from Baofeng have not been found as of yet.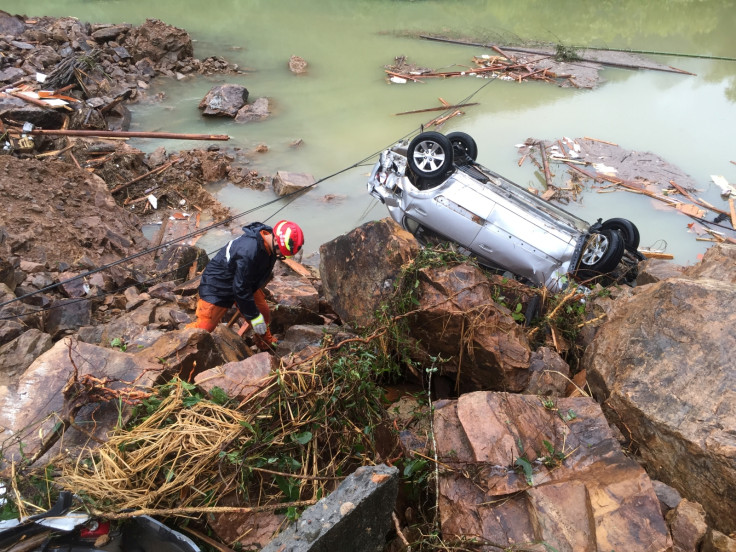 Provincial news portal Zhejiang Online posted photos and videos showing survivors being carried out on the backs of rescuers, while others continued to dig through the rubble in search of those trapped.
"This rescue operation is a race against time. The assembly horn has already been sounded. Every single person should spare no effort," a notice by the Sucun county government stated.
Chinese authorities issued their third-highest severe weather warning in anticipation of the storm and schools were shut on Wednesday. Numerous flights were also cancelled. The southeastern part of the country received over 300mm of rain in 24 hours and according to the National Meteorological Center, Megi was packing winds of up to 118 kilometers per hour.
Megi caused extensive havoc in Taiwan earlier this week, leaving four people dead and at least 625 injured. The storm caused an estimated $10m (£7.6m) worth of damage across the island before making its way to China. Almost 4 million homes were left without electricity and nearly 300,000 houses were without water, according to Taiwan's Central News Agency.