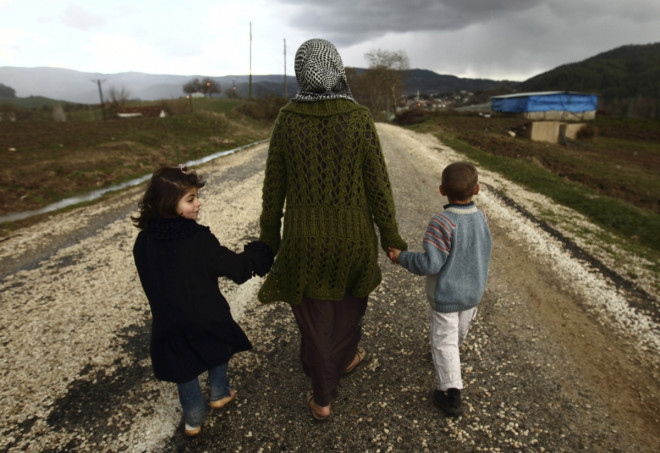 UN and Norweigan officials have revealed that a record 33.3 million people were displaced in their home nations by war in 2013.
The Syrian civil war, in its fourth year, is being held responsible for the surge in those displaced in their own country, a rise of 4.5 million (15.6%) on 2012.
"Syria is the epicenter of violent, forced displacement," Jan Egeland, secretary general of the human rights organisation the Norweigan Refugee Council (NRC), told reporters.
The conflict has caused the deaths of approximately 150,000 people, left more than three million people without vital medical aid and resulted in 2.7 million refugees who according to the UN refugee agency have fled to neighbouring countries like Jordan, Lebanon, Turkey and Iraq.
Egeland said that the figures were the worst since the 1990s after the genocides in Rwanda and Bosnia when figures rose to 28 million.
"These are people in absolute crisis," said Egeland, who served as the UN's Under-Secretary-General for Humanitarian Affairs and Emergency Relief from 2003 to 2006. "They are the most vulnerable of humankind."
The data was collected by Geneva-based Internal Displacement Monitoring Centre but only covers 58 countries.
The results show that 63% of the internally-placed citizens can be found in five countries: Syria, 6.5 million; Colombia, 5.7 million; Nigeria, 3.3 million; Democratic Republic of the Congo, 2.9 million, and Sudan, 2.4 million.
UN High Commissioner for Refugees Antonio Guterres said the increasing figures demonstrate that "what we are witnessing in today's world is a multiplication of conflicts, and at the same time it looks like old conflicts never die".