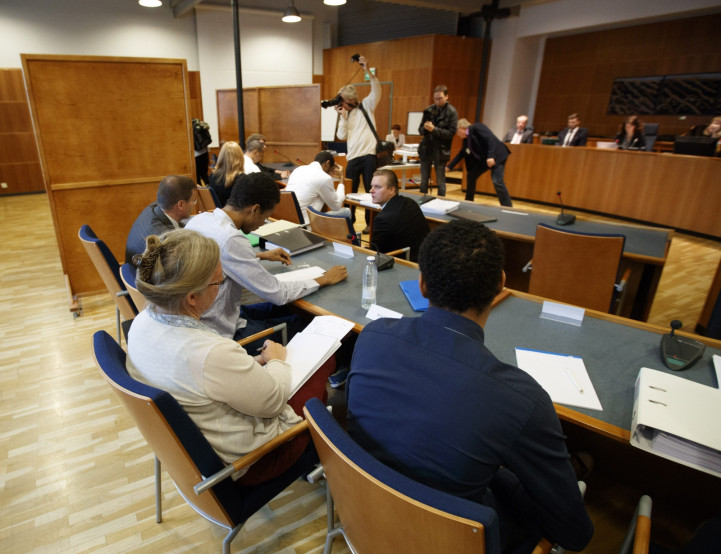 Five players from Cuba's national volleyball team were sentenced to prison for the gang rape of a woman in Finland. The incident occurred in July, during the Volleyball World League in the southern Finnish city of Tampere, district court of Pirkanmaa said.
Four of the men, including the captain of the team Rolando Cepeda Abreu, Abrahan Alfonso Gavilan, 21, Ricardo Calvo Manzano, 19, and Osmany Uriarte Mestre, 21, are facing five-year jail sentences for aggravated rape while a fifth man identified as Luis Sosa Sierra, 21, will serve a jail term of three-and-a-half years.
A sixth player, 24-year-old Dariel Albo Miranda, who was also on trial was acquitted after the victim confirmed that he did not take part in the assault.
The Cuban players were arrested in Tampere on 2 July, after the woman filed a complaint stating that she had been raped at the hotel where the team was staying. Eight player of the team were held initially, but two of them were released without any charges, Yle, Finnish broadcasting company reported.
The chargesheet read that the men "had together and in mutual understanding forced (the victim) to several acts of sexual intercourse by means of violence and by taking advantage of [her] fear and state of helplessness."
The men had denied the allegations and insisted that the woman had consented to the act. Along with the sentence, they were also asked to pay £20,500 (€24,000; $27,000) as compensation to the victim.
Cuba's volleyball team played at the Rio Olympics without the players and lost all five of their matches. As soon as the allegations emerged, two coaches of the team were also sacked.