50 Cent net worth: Rapper stashes $100 bills in fridge as sex tape victim files hotel fees complaint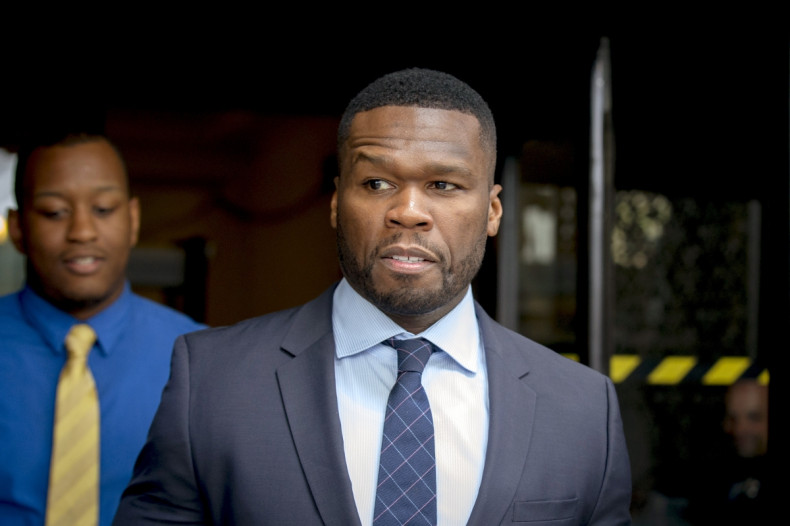 50 Cent is apparently so wealthy that a bank is not enough to store his fortunes. The US rapper shared a picture on Instagram of his fridge filled with wads of $100 bills, just a few months after he filed for Chapter 11 bankruptcy.
In the Black Friday post, which shows the money stacked alongside his groceries, the rapper captioned the image: "Gotta keep a cool little $tash and some Effen Vodka Happy Holidays." In a video also shared on Instagram, Fiddy films himself opening the fridge doors to grab some cheese while giving a close-up of the dollar bills. When asked why his client stores his money in the fridge, 50's lawyer Brett Kimmel told the New York Post's Page Six: "I'm not sure that's 50's fridge. I don't think he eats processed cheese products."
The rapper, real name Curtis Jackson, shared a photo of his cash spelling out the word "broke" in October 2015 as a way of hitting out at the rumours he is suffering financial difficulties. In July 2015, a judge ordered 50 to pay $7m ($4.7m) in damages to Rick Ross' ex-girlfriend Lastonia Leviston for leaking her sex tape online without permission. Days after the ruling, 50 filed for bankruptcy after declaring assets of between $10m and $50m.
TMZ now reports Leviston has filed new court documents against the rapper, alleging his lawyers have spent $57,241.76 on hotels while working on his bankruptcy case. According to the website, 50 Cent and his legal team have spent $14,800.66 on legal research and $26,890 on a court reporter.
50 is reportedly required to file details of his legal expenses with the court as part of the bankruptcy process and Leviston believes his expenditures are "unreasonable". Leviston is allegedly worried that 50 will not have enough money to pay for her legal fees and wants the judge to warn the rapper over his spendings.