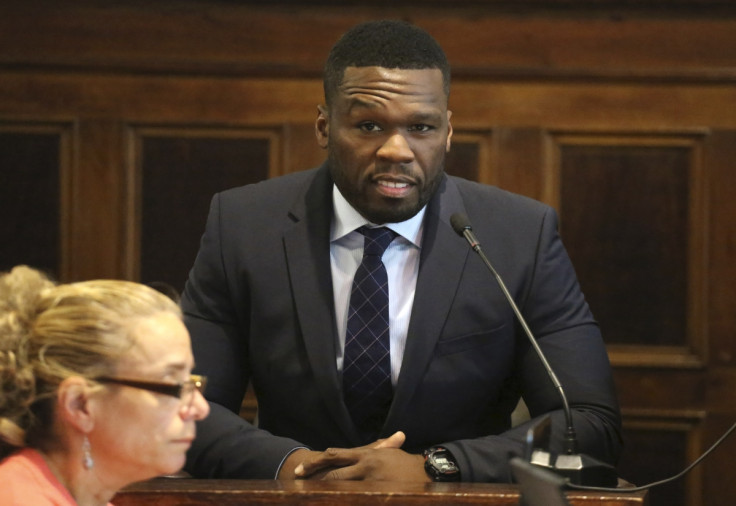 Rapper, 50 Cent's lawyers have defended his decision to flash stacks of cash on social media amid bankruptcy proceedings, claiming that his fans were poor and needed to see their idol living extravagantly.
In audio from the rapper's recent bankruptcy hearing, obtained by TMZ, his attorney can been heard trying to justify his social media strategy. According to the legal team, the Get Rich Or Die Tryin' hit maker has a reputation to maintain regardless of his financial status.
US Bankruptcy Judge Ann M Nevins was told: "If you look at Mr Jackson or any other hip hop artist, they are aspirational, they come from poverty. Many of their fans are poor. They want their favourite rapper to be rich. Money is important to them and if you look at the pre-bankruptcy persona, you look at some of the videos. Money is important."
The lawyer adds that filing for bankruptcy was not conducive to his lifestyle and presented a real challenge: "Mr Jackson does have millions of dollars in the bank. Anybody that has looked at the newly-filed monthly operating report knows that. His entities have millions of dollars, anybody that looks at the periodic report knows that."
The music mogul, whose real name is Curtis Jackson, filed for chapter 11 bankruptcy in July 2015, days after a judge ruled that the Grammy winner must pay $5m (£3.5m) in damages to Lastonia Leviston, 36, after posting a sex tape involving her boyfriend, without her consent.
He continued: "I understand why it would inflame creditors of the estate but they are sophisticated and now appreciate that what's one person's inflammation is another's way of maximising recovery. If Mr Jackson conducted himself with more discretion, more tact he wouldn't be getting people endorsing him for high premium items, he wouldn't be getting movie parts, he wouldn't be having great roles on TV."
Earlier in March, the Power executive producer admitted he had been showing off counterfeit cash used in photo sessions when ordered by the judge to explain several pictures ( including one where he spelled out the word "broke" and another stunt where he stashed cash in his fridge) posted on his Instagram page.
In a written court declaration filed on 8 March, he said: "Hip-hop culture is widely recognised as aspirational in nature. The standard by which artistes and fans engage is commonly tied to money, jewellery, products and advertising over social media.
"Just because I am sensitive to the needs of maintaining my brand does not mean that I am hiding assets or that I have lied on my filings in this Bankruptcy Case, neither of which is true."
He later made light of the situation by posting a snap of him pouring M&M's in his hand with wads of cash tucked inside his trousers. The caption read: "For some reason people love me. I went to court today and all I felt was love. They asked me about money I said I ain't got none, but if you want some m&m's here ya go."