50 Cent net worth: Rapper poses with $100 bills on Instagram in response to bankruptcy jibes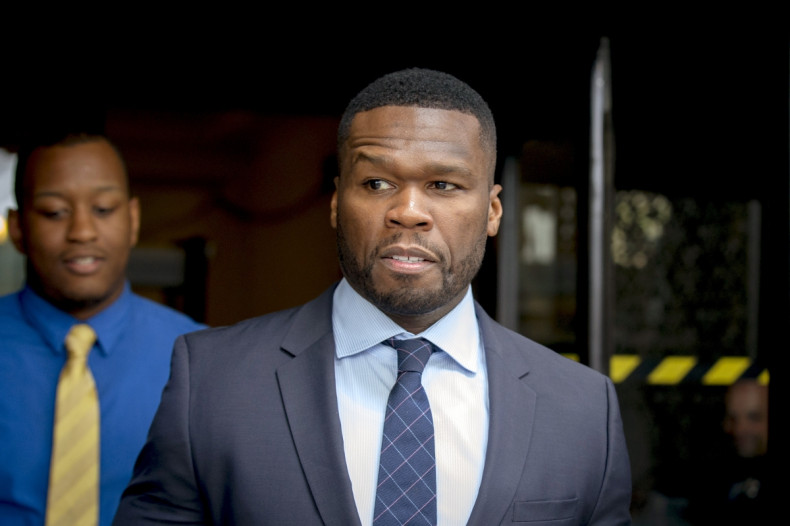 Speculation is rife that 50 Cent is suffering financial troubles after filing for bankruptcy but the hip hop mogul has shut down his critics once and for all. The Power producer put on a flashy display of his assets on Instagram by shrouding himself in $100 bills.
Directly hitting out at the rumours concerning his bank balance, the 40-year-old rapper created the word "broke" using what appeared to be hundreds of the dollar notes and captioned the image: "Man this lunch money,I gotta go to work I'm still up, no Sleep at all. NEW MUSIC this week,Off The KANAN tape."
Another short video clip features the former G-Unit star laying on a bed with his legs covered in yet more $100 bills. Alongside the video, 50 Cent wrote: "Cold in my eyes, ashy knuckles...I hustle so hard, I can't see me legs." In another post the In Da Club rapper boasted of his successful TV series Power, which airs on the Starz network, writing: "Ok I found my legs, but I can't find nothing to watch on TV. Power season 3 on the way."
In July 2015, 50 Cent, real name Curtis Jackson, filed for chapter 11 bankruptcy just days after a judge ordered him to pay $5m to Lastonia Leviston, an ex-girlfriend of rapper Rick Ross, whose sex tape he leaked online. During a court hearing, 50 Cent is said to have declared assets in the range of $10m to $50m.
Reports have also circulated that 50 Cent has struggled to sell his home in Farmington, Connecticut, for seven years after initially listing the property for $18.5m, however, the Mail Online claim the businessman has now dropped the asking price to $8.5m. The sprawling property, which was previously owned by Mike Tyson, is said to boast 21 bedrooms and 25 bathrooms.
Although Forbes have estimated 50 Cent's net worth to be in the region of $155m, the musician's lawyer denied the figure, claiming that he client was actually worth $4.4m. As he awaits the arrival of Power's season three in June 2016, 50 Cent will be delivering new music for fans with the upcoming Kanan mixtape.