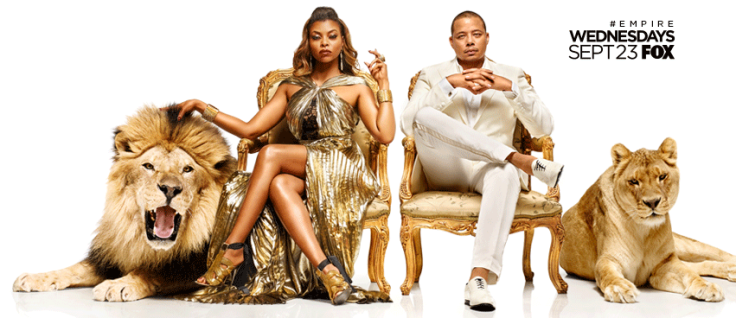 Rapper 50 Cent has provoked controversy after claiming that the reason for the falling ratings of Lee Daniels' Empire is because of "too much gay stuff". In a post on Instagram, the hip hop star made a not-so-subtle dig at the Fox series following news it had lost viewers in the second episode of its latest season.
The Wrap reported that Empire's second season premiered back in September with 16m viewers. However, by the second episode ratings had dropped to 13.7m, and the Get Rich or Die Tryin' hitmaker couldn't wait to wade in.
He reposted a comment from another Instagram account belonging to Industryonblast_, and noted that Empire's ratings drop could be down to homosexual characters and too many celebrity cameos. "There are 3 million less viewers who tuned into last night's Empire episode!!!! did you watch it?" the post read. "We could not take the extra gay stuff or celebrity stuff last night!!!!"
Fiddy, whose real name is Curtis Jackson, went on to offer up his services, telling fans: "Empires TV ratings tooka huge hit. Ok I'll stop now. Cookie call me baby. I'll tell everybody to watch the show for you. LOL."
Daniels, the man behind Oscar-winning movie Precious and The Butler, previously voiced his disappointment that gay storylines didn't test well with audiences. "With our first test screening, the audience loved everything, but when we showed Jamal kissing his boyfriend they hated it," he told the Telegraph. "I was hoping the message would be that it is cool to be gay, but I guess we've still got a long way to go."
This is not the first time 50 Cent, who stars in and executive produces rival show Power, has attacked Empire. He previously called it"some sh*t you get for free", as opposed to his premium cable show which is "worth paying for". He also accused the Fox series of copying the promotional campaign of his Starz drama Power.