Power season 3 release date; producer 50 Cent signs two-year deal to develop new projects for Starz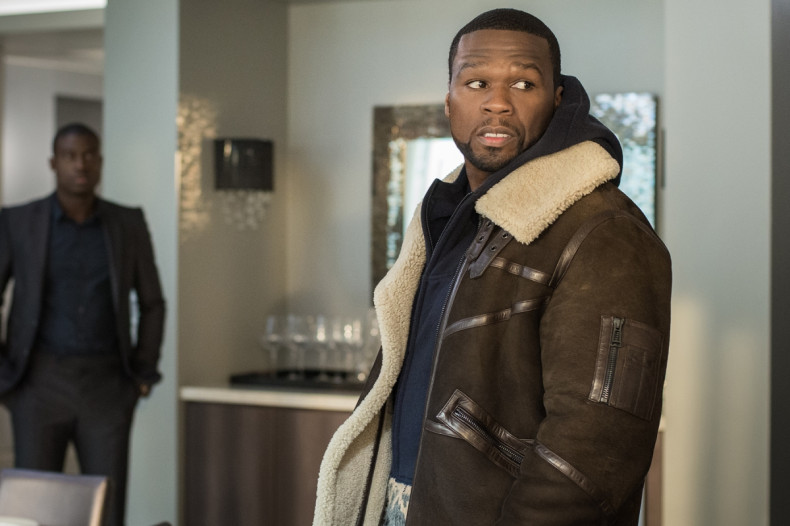 Fans can expect some more interesting content from Power showrunner Curtis '50 Cent' Jackson as he signs on a two-year deal with Starz. The American rapper - responsible for making Power a major hit series - will develop new projects for the network while staying on as an executive producer on Power.
"Starz has been the perfect partner to make Power the success that it is and I am looking forward to developing many more record-breaking series with them," the rapper told Deadline. Managing director of Starz, Carmi Zlotnik added, "Curtis is a wonderful hands-on producer and actor on Power and we look forward to expanding his roles behind-the-camera with Starz over the next two years."
The cast and crew of Power started production for season 3 in September, in Brooklyn, New York. They are filming 10 episodes. Fans and viewers are eagerly waiting for new episodes of the hit show. The season 2 finale, brought in 2.39 million viewers alone, generating one of the network's biggest audiences in August. The season 2 premiere set a record in June, becoming one of the most-watched episodes of an original series in the channel's history, bringing in 1.43 million viewers. (via Latin Post)
In her recent interview with Madame Niore, Kemp Agboh teased, "I just pitched the Season 3 arc to the heads of PR and Marketing and their teams... Everyone was on the edge of their seats like 'Oh, my God! No Way! You're not going to f--king do that! Noooo!' ...They've been my only audience so far, but they're pretty excited."
Power season 3 release date
While there has been no official confirmation on the air date of Power season 3, actor Omari Hardwick (Ghost) recently posted a tweet saying, "Day 1 down. Bout 160 to go..." Looks like fans and viewers can expect the series to return around early summer of 2016, speculates Music Times. Seeing that season 1 premiered in June 2014 and with the record-breaking season 2 premiere airing on 6 June 2015, perhaps, we can expect season 3 to premiere on 4 June 2016?