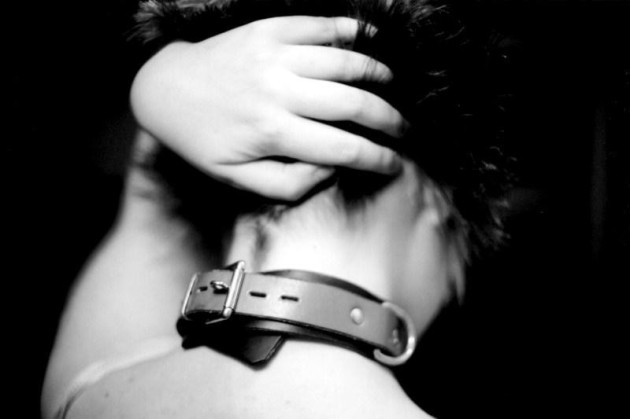 A man from Ipswich is in court accused of assault after a sex game inspired by the erotic novel 50 Shades of Grey went wrong.
Steven Lock, 43, beat a woman with a rope "like a dog" and left her with 14cm bruises after she forgot the safe word 'red' during a sadomasochistic sex session.
The duo had met on an internet dating website and began a BDSM relationship, which included group sex and bondage.
Ipswich Crown Court heard how the victim, who cannot be named for legal reasons, had "Property of Steven Lock" tattooed on her body.
Lock was asked by defence lawyer Roger Thomson if he and the woman had read E L James' bestselling novel, to which he replied: "That's where we got the idea from."
The assault is alleged to have taken place on 6 August last year. Lock denies causing actual bodily harm and that they had discussed the use of a safe word, but it was never uttered during the encounter.
However, the woman said Lock put a rope around her neck and pulled it tight, then padlocked her wrists to a chain that was fastened to his bedroom floor. Lock admitted chaining her to the floor but denied using a rope.
He then allegedly beat her so hard that she heard the rope "whistling" and said she screamed in pain. He proceeded to have sex with her after the beating.
Prosecutor Duncan O'Donnell said: "She went there expecting a fantasy when Mr Lock wanted reality. She may have expected some playful spanking, to be hit lightly perhaps, but she received a lashing with a rope."
After he had finished, the woman sent a text message to a friend saying she had been "chained up and whipped like a dog".
Lock eventually gave her the key to the padlock and asked her to leave. He told the court he felt bad when she saw that she was crying, but that he and the woman had understood what was going to happen: "It was supposed to be kinky fun, I didn't want her to cry."
He said it was the first time they had undertaken the 'master/slave' fantasy and that "it was new ground".
The friend contacted the police, who found the woman in a distressed state near Lock's property.
During a search of his house, police found a monitor on the bedroom wall which relayed footage from CCTV cameras that were installed in different rooms.
The trial continues.