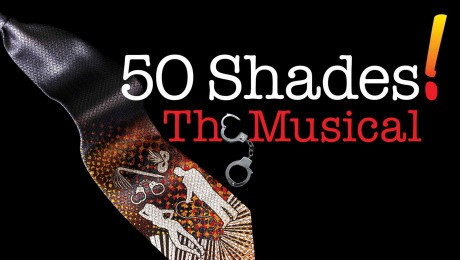 Frisky fans of bondage novel 50 Shades of Grey hero Christian Grey see the domineering sadist as never before in a brand new musical - a slob with a pot belly.
Fifty Shades the Musical transforms the male protagonist from the pages of EL James' self-published, multimillion-selling novel for the stage. Now creators hope the play can go from Chicago all the way to Broadway.
The songs mirror the content of the book, with titles such as I Don't Make Love, I F**k, There's a Hole inside of me, and They Get Nasty.
The Chicago Sun Times gave the stage show a good review and hinted that just as the original version flew off bookshelves, resistance is futile again. "It was impossible to resist the fervour with which it was received," wrote the critic.
James sold 3.5 million copies of 50 Shades, which she initially printed herself after being snubbed by publishers. The smash-hit story forms part of a trilogy of titles along with 50 Shades Darker and 50 Shades Freed
The stage adaptation may escape legal action over copyright infringement. Universal City Studios is suing three pornography studios after hardcore videos were released which allegedly rip off the book. A range of adult sex toys has also hit the shelves to the horror of the copyright holders - who plan an official range.
However, no such legal threats are likely to face the creators of the new musical. Under United States law, parodies are derivative works for which the copyright owner cannot claim, based on a "fair use" convention.