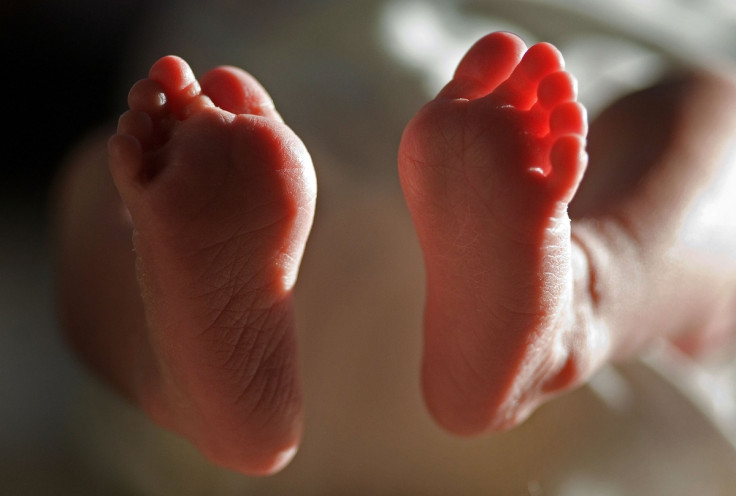 A newborn baby has miraculously survived after being buried alive with the umbilical cord still intact in Jajpur district in the east Indian state of Odisha. The baby girl, believed to be only six hours old, was still covered in vernix in what is thought to be a case of female infanticide.
The baby was reportedly left in a shallow sand pit and was rescued when an onlooker spotted her feet protruding from the earth. The girl's face was covered with a piece of cloth, according to an eyewitness.
The baby was immediately taken to a hospital where she is recovering but has been kept under observation, according to local media reports.
Chief Medical Officer of Jajpur district, Fanindra Kumar Panigrahi, told AFP: "She is doing fine and all her parameters are normal. She is a full term baby, weighing around 2.5kg. Her umbilical cord was intact and body was still covered in vernix."
Police suspect the baby might have probably been abandoned by her parents because of her gender or the mother had her out of wedlock.
"We are trying to track the parents of the girl. Chances are it was a case of female infanticide and it is clear that the accused wanted to kill her," local police officer Jyoti Prakash Panda said.
The police have filed a case against the unidentified parents of the baby. It is not known yet where the baby was born.
The baby is expected to be handed over to a state-run welfare committee once she recovers and be fit enough to be discharged from the hospital.
The hospital staff have named the girl Dharitri, that means "the earth" in Sanskrit.
India, which is known to be struggling to bridge the sex ratio gap, has 940 girls to 1,000 boys, according to the last official census in 2011. The numbers indicate that female foeticide is still taking place despite the nationwide ban on sex determination.
Earlier on 5 March, police in west-central Maharashtra recovered around 19 illegally aborted female fetuses that were buried near a hospital. The discovery was made while officers were investigating the death of a woman who had reportedly undergone an illegal abortion on 28 February.