7/7 London bombings: Tony Blair says Iraq War not to blame for attacks on the capital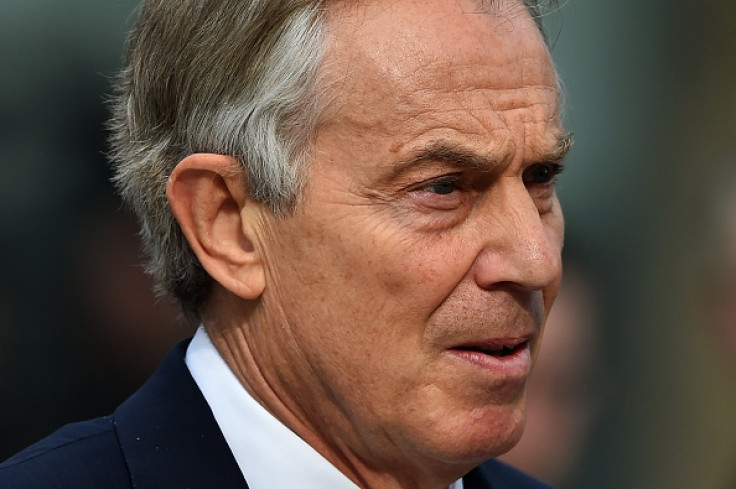 On the tenth anniversary of the 7/7 bombings in London, former prime minister Tony Blair says the Iraq war did not incite the attacks.
"We're not going to let anyone excuse themselves by saying the slaughter of innocent people is a response to any decision by any government," said Blair, who was prime minister on 7 July 2005 when four suicide bombers attacked London's transport system.
Blair made his statements in conversation with Dame Tessa Jowell on Tuesday 7 July on LBC radio. She was in his Cabinet during the attack and was responsible for liaising with the families of the victims.
A video released in 2006 of British-born bomber 22-year-old Shehzad Tanweer, from Leeds, who detonated a bomb in a Tube carriage near Aldgate station killing six passengers and himself, shows him citing the Iraq War as one of the reasons behind his actions.
He said: "What have you witnessed now is only the beginning of a string of attacks that will continue and become stronger until you pull your forces out of Afghanistan and Iraq. And until you stop your financial and military support to America and Israel."
Studies have found nearly 461,000 Iraqi civilians were killed during the conflict.
The BBC's Norman Smith, in an interview aired later on 7 July, asked Blair if he felt "culpable" because of his stance on Iraq and Afghanistan. The former prime minister said: "There will always be reasons and excuses that people use for terrorism."
In his interview with Jowell, Blair said it is important to look at the attack "in the bigger context".
He said: "The problem is that even those countries that didn't participate in Iraq at all, like France, are now subject to these attacks."
He cited the recent attacks in Tunisia, adding: "You see countries like Belgium and Norway that have no real foreign policy presence are also subject to this. I think at a certain point we've got to realise this is a global problem.
"The only way of dealing with it ultimately is for people to come together, whatever their faith background and say we're united against this terrorism."
Read more: 7/7 London Bombings 10 Years On commemorative magazine
https://flipboard.com/@ibtimesuk/7%2F7-london-bombings%3A-10-years-on-e7gbhk3jy
© Copyright IBTimes 2023. All rights reserved.