7/7 London bombings: Annie Thomas helped a community to mourn their friend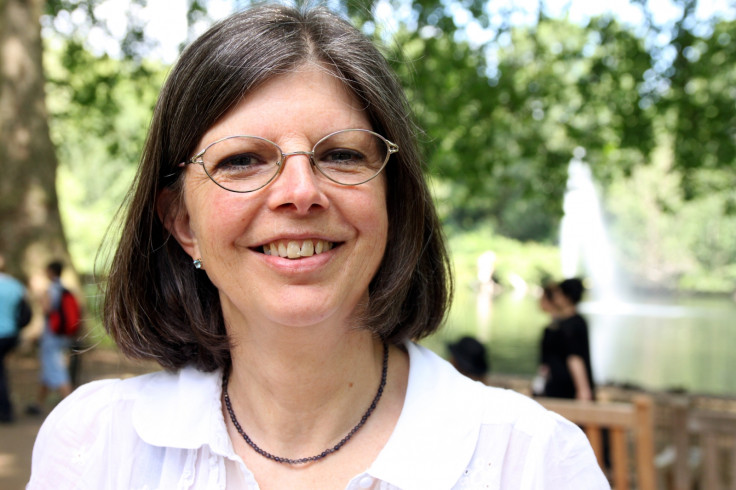 On 7 July 2005 Annie Thomas began her day as Warden of Bloomsbury's Goodenough College by walking the few steps from her apartment there to her office. She lived alongside more than 600 students from as far away as Jamaica, Venezuela, Pakistan and Canada who call the student residence in central London home.
The peace of the multi-cultural community was broken by reports of bloodied commuters leaving the nearby underground station at Russell Square. Then, at 9.47am, the sound of a bomb detonating on a bus at Tavistock Square a few blocks away echoed through the air.
The sound of sirens was with the students for weeks afterwards. And it was days until they learned they had lost one of their own employees. But Thomas worked hard to keep the community together. She spoke to IBTimes UK about that day.
---
"The first thing I knew was when someone from the college came into the office around 9am. Their boyfriend was at Russell Square and saw people covered in blood coming out of the tube.
"We all heard it — the bomb at Tavistock. Because of the IRA bombing campaign, I'd heard enough bombs for it to raise the question. Both of the college heads had military backgrounds and called everyone together.
"Press reports were beginning to come in and from that point on our main task was trying to find out where everybody was. We had 650 plus students. We needed to find out where they were.
"As the day went on, one of the things that became very difficult to manage was as family and friends started ringing the college. The phone went constantly. Sometimes we weren't able to say definitively if someone was OK. Staff were dealing with highly emotional parents who were not always speaking English.
"I remember one resident was an Australian eye doctor studying here. His wife and two small children were out. He rushed back to the college and was looking for them. At half past 10 or 11, she walked in with the kids and was surprised when he jumped on her. She had no idea what was going on.
"This was pre-Internet cloud. We were gathering information better than we were able to share it. My initial feelings were where is Karolina? Karolina Gluck was deputy to the reception manager. She was very competent and well loved by the reception team. By the evening of that day we had established where 2/3 of the college community were. But by lunchtime the following day the only person we didn't know about was Karolina.
"In the initial confusion we just hoped she was OK. As time went on you started to hope you weren't going to hear anything. You hope and assume she's stuck and can't let us know, or that any moment now she's going to walk in. I remember when we finally heard that she was dead. We sat and cried for a couple of hours.
"She travelled from Finsbury Park to work and she would have been at King's Cross. She was up front in the carriage. We heard from the police. Her family was Polish and spoke little English. But we eventually met them.
"When you have a job to do and something like that is unfolding, you have to contain your own emotional response and be there for other people. I found that quite difficult because there was very limited space to grieve and process my own emotions.
"It was two weeks of just constant sirens and emergency vehicle noise around the college. There were helicopters and sirens all day and all night. It added to this sense of 'what's next?'
"The shock was very real. Students started asking all the sort of 'what-if?' questions. The college is a highly mobile community. Everyone uses public transport. 'That could have been me', 'that could have been any member of my family.'
"All those questions and the realization of real vulnerability and uncertainty came up. Everybody has a backpack and everybody started looking at everybody else's backpack on the tube.
"The community of the college made a real difference. People were taking the time to sit with their friends and talk it out. Some people were hit harder than others.
"The reception team had as tough a time as anybody. They were grieving for Karolina."
Read more: 7/7 London Bombings 10 Years On commemorative magazine
https://flipboard.com/@ibtimesuk/7%2F7-london-bombings%3A-10-years-on-e7gbhk3jy
© Copyright IBTimes 2023. All rights reserved.