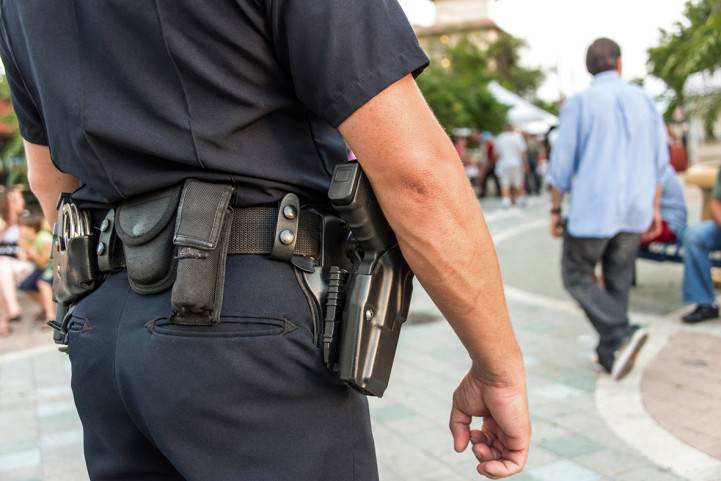 Around eight people were injured in a shopping mall in St Cloud, Minnesota on Saturday (17 September) as a man went on a stabbing spree, police said.
The attack took place at around 8pm local time (1am BST), according to Star Tribune. The suspect of the stabbing was killed and the mall has been cordoned off. "The individual we believe to be responsible for the victims' stab wounds is currently deceased inside the mall," St Cloud police Sergeant Jason Burke said in a statement.
St Cloud Police Chief Blair Anderson said that the attacker was dressed in a private security uniform and an off-duty police officer from another jurisdiction shot and killed him. Anderson further said that the attacker, who had a knife in his possession, allegedly made references to Allah and asked at least one person if they were Muslim.
Chris Nelson, communications specialist at the hospital was quoted as saying that eight people were brought in and seven of them had non-life threatening injuries.
Sydney Weires and her friends – freshman at St Benedict's College – who were reportedly at the mall at the time of the attack said, "I saw this security guard sprinting down the hallway toward Target. "He was yelling, 'Call the cops. Call the cops'."
She added, "We saw these two guys. One guy was bleeding from the side of his face. He was screaming at us, 'Get the F**k out'," Weires said. The second man had blood at the back of his shirt. "We would've been in that hallway. We could have been one of those victims. It's insane."
Meanwhile, Harley and Tama Exsted from Isle, Minnesota, who were at the mall when the incident took place told Associated Press, "All of a sudden I heard pop pop pop. I thought someone tipped over a shelf. All of a sudden these people started running. I just saw everybody running our way." They were not harmed and said they helped another woman who was running to her car from the mall.