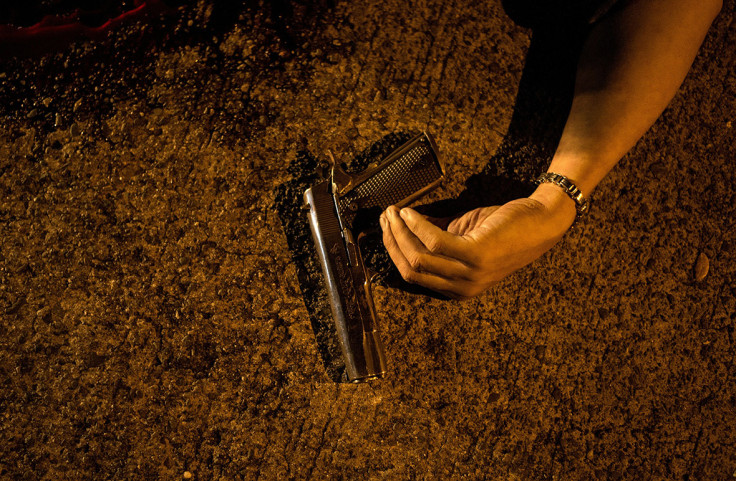 At least eight people, including three children, are reported to have been shot dead in a rare mass shooting incident in Thailand, police said on Tuesday (11 July). The incident took place late on Monday in the southern province of Krabi, a popular beach destination.
About six gunmen reportedly stormed a house of the village chief and held the inhabitants hostage for several hours before going on a shooting spree. The attackers fled the scene after killing them.
Thai police said three people suffered serious injuries in the incident which has been attributed to some kind of personal dispute.
The village chief, who was among the victims, was reportedly involved in "many disputes" in the area, according to an official cited by the local Khao Sot news portal.
Masquerading as government officials, the gunmen reportedly demanded entry to the house claiming they wanted to search the property for illegal activity. They were dressed in military-style clothing, the Bangkok Post reported.
The occupants of the house were handcuffed and blindfolded to prevent their escape and were killed around midnight. Captain Suwit Kaewpreecha, one of the investigative police officials of the region, said most of the victims were shot in their head.
"They were found this morning. Eight people died, three were injured. They were all found at the house," Manat In-prom, official from the Ao Luk province police station, told Reuters on Tuesday. "We believe there were five or six criminals," he added.
Krabi draws tourists to its beaches and cliffs. However, the incident did not take place in the province's main tourist areas, AFP noted.
While Thailand has a high number of people owning guns for self-protection, mass organised shootings are reported to be rare.
Thailand had the highest reported gun-related homicide rate when compared to nine other countries in Asia, according to 2016 data from the University of Washington. The rate is reportedly 50% higher than the Philippines, which came second on the list.
Thailand's interior ministry noted that 6.1 million people are holding firearms licences. But there are also many unregistered guns that are being sold in the black market.