Earlier this week Joaquin Phoenix pulled out of talks to play Doctor Strange in Marvel Studios' upcoming film after the two parties were unable to strike a deal.
Phoenix would have been a huge acquisition for Marvel, a critically-lavished star with serious acting skill whose closest film to a summer blockbuster was Oscar-winning classic Gladiator over 14 years ago.
That said, not getting him is probably a blessing in disguise. Phoenix is a serious actor wary of big budget summer movies who it is hard to imagine would have been happy signing a multi-picture deal. It could well have backfired on Marvel, like when Edward Norton pulled out and was replaced by Mark Ruffalo as The Hulk.
Going after the big name makes sense for Marvel of course, but as has been proven time and time again by its films it doesn't need an A-list star to do well. See any of its films other than the Iron Man sequels and Avengers Assemble.
Marvel makes stars, and so the Phoenix deal falling through won't hold them back for long. Here are eight actors who could sign on to play Marvel's mystique supreme...
---
Benedict Cumberbatch
Cumberbatch's online fan base would be one of the few to rival that of Marvel star Tom Hiddleston (Loki). That alone is no reason to cast someone, so it's good that ol' Benedict fits the bill in other ways too. He can play lofty intellectuals with aplomb and has that air of mystery about him that suits Strange. That said it's hard to imagine him truly inhabiting the role, rather than just being Benedict Cumberbatch with a goatee and cape.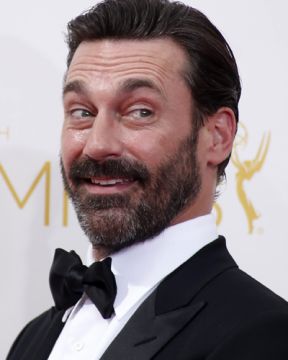 Jon Hamm
At one point a popular choice. Mad Men star Hamm could have a big film career ahead of him following the end of the popular 1960s-set TV drama, and will be looking to manage it with care. Just looking at him Hamm could easily have once played Superman, so is perhaps to clean cut and all-American to play such an other-worldly role.
Jared Leto
Once believed to the front-runner, Leto could now be considered a serious contender with a Best Supporting Actor Oscar under his belt making him a bona fide actor rather than a singer with a hobby. Like Phoenix though, Leto's more artistic temperament could mean he's less than willing to take the part or sign a multi-film contract.
Tom Hardy
Hardy is a strange one. The guy is perfect to play a hero of some description, after chewing the scenery as villain Bane in The Dark Knight Rises, but could Doctor Strange work? Strange is typically more a gangly, tall academic type rather than the stocky well-built Hardy we know. There's no doubt about Hardy's acting ability however.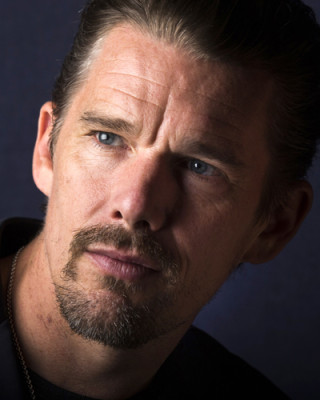 Ethan Hawke
Hawke was linked to the role earlier this week before news broke of the Phoenix deal breaking down. He's a very good fit for the part, he looks like Steven Strange, he's a top actor and his career has been begging for such a big part for some time. He also has priors with Doctor Strange director Scott Derrickson, who directed Hawke in horror hit Sinister.
Adrien Brody
Could weedy Adrien Brody play a convincing superhero? We'll let you debate that one. Certainly a good enough actor for consideration at the very least. Brody doesn't carry the baggage other more famous actors have and has delved into big budget territory before with Peter Jackson's King Kong.

Jonathan Rhys Meyers
The British star of The Tudors is a perfect fit if Marvel are looking for a younger actor. In fact we'd say he's the most convincing name on this list... were it not for the next name.
Viggo Mortensen
The reason Marvel went for Phoenix was for his aura as an actor. That mystique and magnetism I imagined while writing about Cumberbatch is almost a requirement, and Mortensen has that in spades.
Age could well be a factor (he's 55) but he would absolutely fit the part. The issue however is that artistic temperament again. Viggo's career post Lord of the Rings has had successes, but none of the big budget variety. He might simply not be interested in taking on such a big role and the lengthy commitment that comes with it.